RIT heads to Game Developers Conference
Learning, networking opportunities abound at the largest professional gaming industry event of the year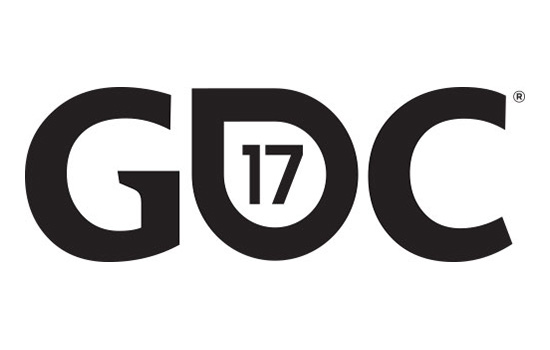 More than 100 Rochester Institute of Technology students, faculty, alumni and staff will travel to San Francisco this week to attend Game Developers Conference 2016, the world's largest professional gaming industry event of the year.
The conference runs until March 18 and is a key learning and networking opportunity for both aspiring and professional game developers. Students attending the event will have access to hundreds of lectures, panels, tutorials and discussions given throughout the week by gaming industry leaders. In addition, GDC's bustling expo floor features recruiters from virtually every major gaming company and provides developers with their first look at emerging industry software and technology.
"This is our opportunity to connect with developers, educators and our alumni on the West Coast to foster relationships and demonstrate the unique and important work that we are doing in Rochester," said Jennifer Hinton, chief communications officer of RIT's MAGIC Spell Studios LLC. "This is of particular importance this year having just been named one of three New York State Digital Gaming Hubs. In June, we are expecting to launch our latest game, Hack, Slash & Backstab, on Xbox One and Steam. Working with Xbox was a 'bucket list' item for our team and a real pivotal moment for our studio and for RIT. We are really excited to share our game with our community of friends at the largest conference for game developers in the world in advance of this launch."
Representatives from RIT's MAGIC Spell Studios will be working the show's expo floor, which opens Wednesday, March 16, and will have a booth featuring games created by RIT students and alumni, while designated IGM Ambassadors will be promoting RIT's academic programs by handing out business cards and networking throughout the conference. RIT's game design and development program was ranked third at the undergraduate level and seventh at the graduate level according to the new 2016 international rankings from The Princeton Review. In 2015, RIT ranked sixth at both levels.
Several student-developed games will be showcased at the booth, including:
• Hack, Slash & Backstab: A two-to-four player couch co-op dungeon crawler that uses a game setting to seemingly reduce the stakes. Players work together as warrior, rogue, wizard and archer to survive a dangerous world, but only one player will be crowned the winner as betrayal and backstab become the tools of choice. Hack, Slash & Backstab was produced in residence at RIT in a studio course offered through the School of Interactive Games and Media, and the RIT Center for Media, Arts, Games, Interaction and Creativity. It is published and maintained through MAGIC Spell Studios. The original concept was created in 2015 by Andrew Phelps, director of RIT's MAGIC Center. The game will be vying for the top prize in this year's Intel University Games Showcase.
• Adventure Guild: A social, mobile role-playing game for iOS and Android platforms. The goal is to create a party of brave adventurers and team up for tactical, turn-based combat and face the challenges of the world with your pals. Adventure Guild was developed by Yes and Games, founded by RIT students Wes Rockholz and Nick Rabb.
• Super Daryl Deluxe: A 2-D action role-playing game that follows an orange-headband- and bell-bottom-wearing adolescent forced to spend his teenage years in a new school that has been taken over by evil self-help authors. What starts out as an innocent effort to help jump-start a young contraband textbook business turns into a dangerous quest to stop the honors students from brainwashing everyone and offering the world up to the evil authors behind it all. The award-winning game won first place in the Best Visual Quality category of the 2015 Intel University Games Showcase at GDC, first place in the Games Competition of the Microsoft Imagine Cup and took home the top prize in the Taco Bell Indie Game Garage. Super Daryl Deluxe was created by RIT student Dan Plate and alumnus Gary Porter.
• Splattershmup: A game that explores the intersection of the classic shoot-em-up, or "shmup," arcade game and gesturalized abstraction or "action painting." It is intended to allow the player to reflect on their in-game actions and strategies through visual record, and to approach the creation of art as an arena of action. Art can thus be created, shared and discussed that comes "from inside the moment" of game-based decision. Splattershmup was published by and is maintained through MAGIC Spell Studios.
RIT News will be providing live coverage of GDC throughout the week. Stay tuned to our official Twitter and Facebook accounts; reference the hashtag #RITGDC16 for updates. The Intel University Games Showcase will also be live-streamed at http://twitch.tv.IntelGameDev/ on Thursday.