RIT helps diverse prospective faculty from across the country prepare for the job market
RIT's Future Faculty Career Exploration Program welcomes its 16th cohort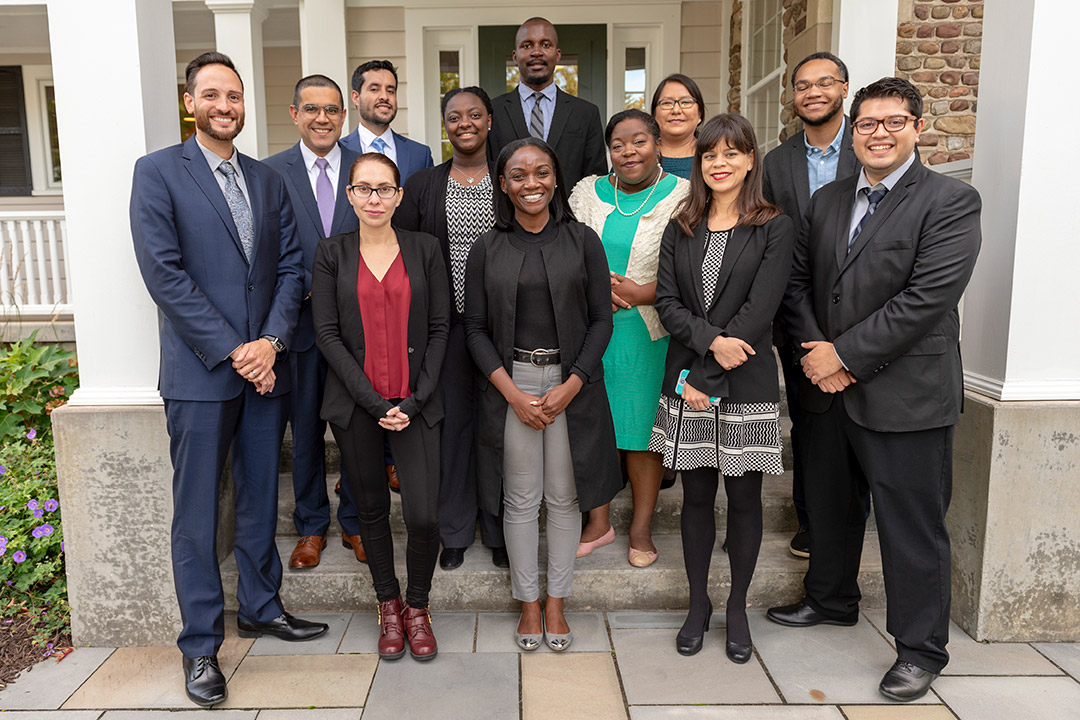 This week, Rochester Institute of Technology is helping diverse prospective faculty from across the country prepare to take the next step in their careers. Of the nearly 120 applications received, RIT welcomed 12 scholars from prestigious institutions including Penn State, UC Berkeley and the National Institutes of Health to participate in the Future Faculty Career Exploration Program.
The program, launched in 2003, is a resource for African American, Latin American and Native American scholars nearing the completion of the highest academic degree in their field, as well as junior faculty and those on post-doctoral assignments. Throughout the four-day event, participants will present their scholarly work and meet with deans, faculty, students and administrators. Attendees practice interviewing techniques and receive feedback on scholarly work in both formal and informal settings.
The event also includes presentations and discussions about the university's research and career development initiatives, tours of RIT's colleges and laboratory facilities and time to explore the greater Rochester region.
"The Future Faculty Career Exploration Program is a critical opportunity for RIT to recruit diverse faculty, but it also serves the broader academic community," said Donathan Brown, assistant provost and assistant vice president for faculty diversity and recruitment. "This program allows outstanding and dedicated scholars to prepare for the job market and cultivate lasting relationships."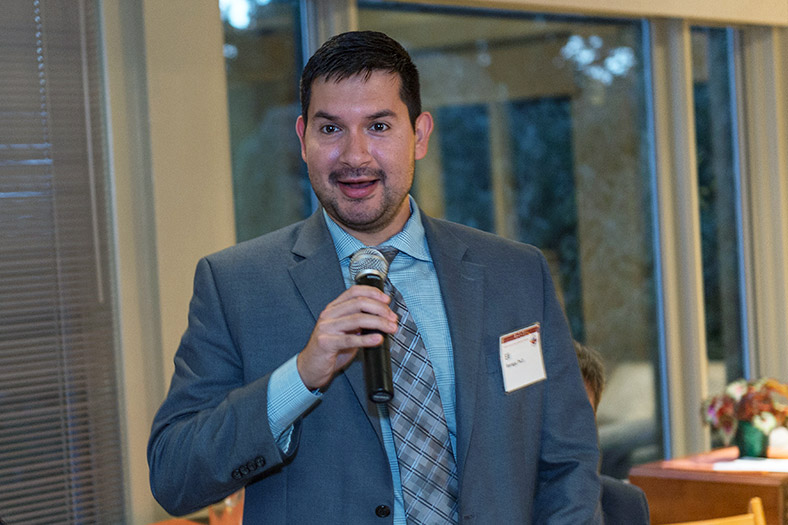 Meghan Marin
Nearly 350 scholars have attended the program over the past 16 years, and RIT has hired 22 participants to faculty positions, including two from last year's program. Eli Borrego is now an assistant professor in the Thomas H. Gosnell School of Life Sciences and Katrina Overby is now a postdoctoral researcher in the School of Communication.
Borrego said the program was crucial to his career search process and helped him realize that RIT would be a place he could thrive and continue his research on agro-economically relevant processes for important crop species. And although many of the other participants have found work at other universities, he said they forged a bond that keeps them in touch and may lead to future partnerships.
"Everybody who attended was outstanding," said Borrego. "We have a little online community now and occasionally people will post other job openings or fellowships to apply to or looking for collaborations. Every now and again someone texts me asking, 'Can you ID this plant for me.'"
Additional information about the Future Faculty Career Exploration Program is available at https://www.rit.edu/academicaffairs/facultyrecruitment/.
Topics