RIT to host virtual town hall discussion on Black Lives Matter movement tonight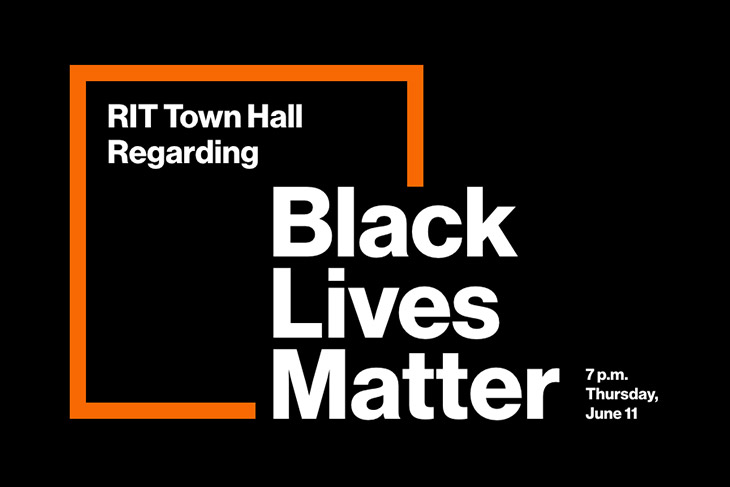 RIT is hosting an interactive virtual town hall at 7 p.m. today, June 11, to discuss the Black Lives Matter movement and ways to address issues of social justice on a local and national level.
"We want to hear from you," said Keith Jenkins, vice president and associate provost for diversity and inclusion. "RIT's commitment to diversity and inclusion is longstanding and continues to evolve and improve as we listen to and address the needs of our community. This event is an opportunity for us to listen to your ideas about what you feel is still missing as we move forward."
The event will begin with brief remarks from RIT President David Munson and then the floor will be yielded to participants who wish to ask questions and make comments. Members of RIT leadership will be present to field questions and comments, including:
Janet Lomax, journalist in residence for RIT's Division of Diversity and Inclusion, will moderate the event. The event is open to all members of the RIT community. Registration is required via Zoom. Interpreters will be available.
Topics