RIT to host workshop on unmanned aerial systems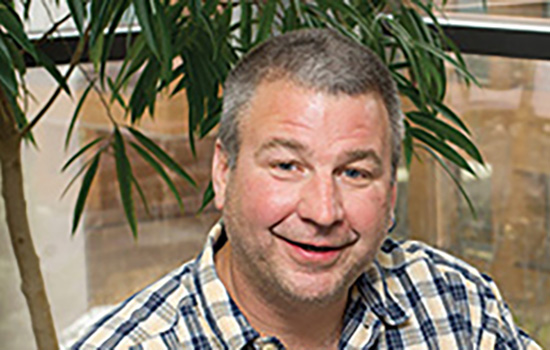 Rochester Institute of Technology will host a workshop on unmanned aerial systems and the technological advances that are shaping this rapidly evolving field.
RIT's first "Systems and Technologies for Remote Sensing Applications Through Unmanned Aerial Systems," or STRATUS 2016, Workshop will take place from 8 a.m. to 5 p.m. on Oct. 28 in Louise Slaughter Hall, rooms 2210-2240, on the RIT campus. Pre-registration is $25 in advance and $35 on the day of the event. Students attend free.
This workshop will bring together academics, industry representatives and domain specialists to share perspectives on UAS, or drones:
to monitor cyanobacterial blooms;
to monitor freshwater environments;
to detect white mold on snap beans and map corn yield;
to advance the technology and integration of drone platforms on sensors; and
to understand the impact of drones on business and imaging policy implications.
"Low-cost, easy-to-use drone platforms have created an explosion of applications," said Carl Salvaggio, professor in RIT's Chester F. Carlson Center for Imaging Science, workshop sponsor and exhibits chair. "Generating imagery is not the same as generating information. We're interested in how to best use this technology in order to provide us with new and improved information that will help us learn more about the world we are observing."
Salvaggio and David Messinger, director of the Center for Imaging Science, lead the UAS imaging research group, an RIT signature research area. RIT's drone research group, which is a member of the Property Drone Consortium, advances UAS-based remote sensing across different application areas, such a precision agriculture and infrastructure monitoring, including buildings, bridges, pipelines and power utilities.
"The UAS Center goal is to act as a 'technology bridge' between the user community and the technology providers," Messinger said.
The STRATUS workshop is made possible, in part, by a $3,400 grant from the IEEE Geoscience and Remote Sensing Society won by Emmett Ientilucci, research professor in RIT's Center for Imaging Science and general chair of the workshop.
"This award, along with the financial support of Pictometry, allowed us to keep registration fees low, waive fees for students and provide an award for the best student paper," Ientilucci said. "It is our intention that this becomes an annual workshop."
RIT and Headwall Photonics contributed additional support for the event.
For more information about the STRATUS 2016 Workshop, contact Emmett Ientilucci at Emmett@cis.rit.edu.