RIT hosts critical thinking discussion May 7
Eugene H. Fram Chair in Applied Critical Thinking lecture focuses on higher education goals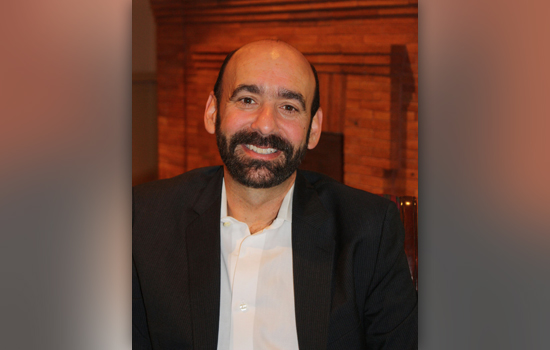 Two of the nation's leading sociologists will share their insights on the current state of higher education at the spring Eugene H. Fram Chair in Applied Critical Thinking lecture at Rochester Institute of Technology. Free and open to the public, the event will be held at 4 p.m. May 7, in Webb Auditorium, James E. Booth Hall.
Making a return engagement is keynote speaker Richard Arum, professor of sociology and education at New York University, who will continue his 2013 discussion on "Critical Thinking, College Experiences and Transitions to Adulthood: Lessons from Aspiring Adults Adrift." Daniel F. Chambliss, the Eugene M. Tobin Distinguished Professor of Sociology at Hamilton College, and co-author of How College Works (Cambridge, MA: Harvard University Press, 2014), will be the special invited respondent.
According to Arum, college graduates in the 21st century will increasingly be judged by their ability to demonstrate critical thinking skills. "More than 90 percent of employers rate written communication, critical thinking and problem solving as 'very important' for the job success of new labor market entrants," Arum noted.
Clarence (Chip) Burton Sheffield Jr., associate professor in RIT's College of Imaging Arts and Sciences who is completing his three-year appointment as the inaugural Fram chair recipient, said he is delighted to have Arum return to RIT to discuss his latest book Aspiring Adults Adrift (Chicago: University of Chicago Press, 2014), an important follow-up to his landmark study Academically Adrift (Chicago: University of Chicago Press, 2011), which he also co-authored with Josipa Roksa.
"Arum argues that colleges and universities share much of the blame for the serious plight of higher education, which increasingly regards students as consumers to be satisfied, and whose therapeutic well-being and social development are prioritized above rigorous academic engagement," said Sheffield.
"I can think of no better respondent to Arum than Dan Chambliss, a distinguished sociologist and educator, who has underscored the vital role of personal relationships and human presence for student success. This should be a lively, engaging, and extremely worthwhile event."
Eugene Fram, the J. Warren McClure professor emeritus of marketing at RIT's Saunders College of Business where he taught for 51 years, was honored in 2012 by an anonymous RIT Saunders alumnus who donated $3 million to establish the Eugene H. Fram Chair in Applied Critical Thinking at RIT. The purpose of the chair is to provide collaborative leadership, advocacy, oversight and management regarding applied critical thinking for the entire RIT campus.
For more information, contact Angela Brodie at 585-475-7965 or Angela.Brodie@rit.edu.
Topics