RIT Hosts 'The Girl with the Dragon Tattoo' Producer Feb. 1
Søren Stærmose produced original film adaptation of popular Swedish book series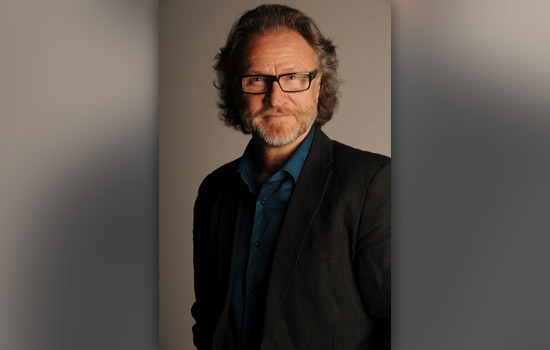 Murder, intrigue, closely guarded family secrets and a sexy computer hacker. Literature buffs and movie enthusiasts alike have become familiar with this story as it plays out in the novel and feature film, The Girl with the Dragon Tattoo.
On Feb. 1, students at Rochester Institute of Technology will have the opportunity to talk with Søren Stærmose, Scandinavian producer of the film adaption based on the Swedish novels written by the late Stieg Larsson. As part of a whirlwind tour of the United States, Stærmose will stop at RIT to speak candidly with students throughout the day and address the university and Rochester communities during a free presentation beginning at 6 p.m. in the Chester F. Carlson Center for Imaging Science auditorium.
"Larsson's best seller is a global literary phenomenon, part of a recent wave of intriguing crime fiction writing from Scandinavia," says Cecilia Ovesdotter Alm, visiting assistant professor in RIT's English department. "This event gives the RIT and Rochester communities a unique opportunity to interact with producer Søren Stærmose and discuss the film making of Larsson's popular fiction."
Although Stærmose has produced films since 1985, he is best known for his production work on the original Swedish-language film adaptations of The Millennium Trilogy including The Girl with the Dragon Tattoo, The Girl who Played with Fire and The Girl Who Kicked the Hornet's Nest, and for a Millennium serial that won the International Emmy Award for TV Movie/Mini-Series in 2011.
Stærmose was also a member of the team of producers for the more recent English-language film The Girl with the Dragon Tattoo, currently in American movie theaters. In addition to the trilogy, he has produced the Martin Beck suite of feature films and TV movies based on the works of Swedish crime writers Maj Sjöwall and Per Wahlöö, and the Wallander franchise of feature films and television movies based on the internationally known Swedish writer Henning Mankell.
Stærmose's visit is sponsored by the Embassy of Sweden, RIT's Department of English, and the College of Liberal Arts. For more information, contact Cecilia Ovesdotter Alm at 585-475-7327 or coagla@rit.edu.