RIT hosts Native American Heritage Month events
Events at RIT throughout the month of November will celebrate Native American culture and history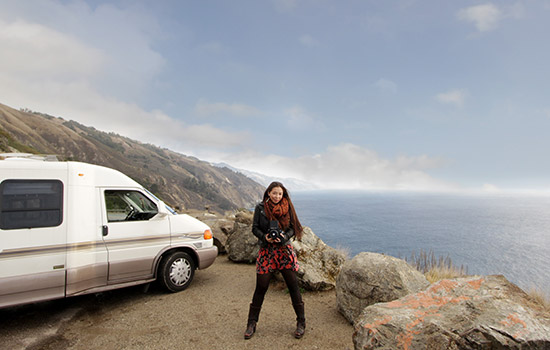 Renowned photographer Matika Wilbur (Swinomish and Tulalip) will headline a series of events planned by Rochester Institute of Technology's Native American Future Stewards Program to celebrate Native American Heritage Month (NAHM). Wilbur has earned national attention for Project 562, her mission to visit, engage and photograph more than 562 Native American sovereign territories in the United States. At present, there are 567 federally recognized Native American nations. She will deliver a keynote address at 4 p.m. Thursday, Nov. 30, at the University Gallery inside Booth Hall.
"Makita Wilbur will be a wonderful keynote speaker for NAHM because she can make you laugh within the first five minutes to get you comfortable and then she will hit you with information and you will try to keep the tears from coming," said Nicole Scott (Navajo), co-director of the Native American Future Stewards Program. "She is a perfect representation of who we are as Native people even though we are all different. She takes people's stories and she shares them with you in a powerful way that makes you feel like you know the people in her images. I'm excited for the RIT community to hear her speak, especially people who aren't familiar with Native American communities and the struggles we are still facing. There is so much within her talk that I think we all need to hear."
Other NAHM celebrations include:
Students from the RIT Native American Student Association, RIT American Indian Science & Engineering Society and RIT/NTID Student Life Team will kick off the celebrations with a look at Native American language and sign language, interactive weaving activities, food and music. The event takes place at 11 a.m. Wednesday, Nov. 1, in the Fireside Lounge at RIT's Student Alumni Union.
RIT students, faculty and staff will participate in the Canandaigua Treaty Day commemorative event 12-4 p.m. Saturday, Nov. 11, that begins with a walk from the Canandaigua Primary School to the courthouse. The Treaty of Canandaigua, facilitated by Quaker representatives, was signed by 59 sachems and war chiefs of the Six Nations (Haudenosaunee) and Col. Timothy Pickering, official agent for President George Washington, on Nov. 11, 1794. The event brings together representatives from all three constituencies as an annual recognition of peace and friendship between the Six Nations Confederacy. Students who would like to request transportation to the event should email ndsfsp@rit.edu.
Jane Doctor (Seneca- Wolf Clan), senior mechanical technician at the National Technical Institute for the Deaf and assistant director of NTID's Tribal Education, will deliver a talk titled "Just Passing Through" at the Student Development Center from 11:30 a.m. to 1 p.m. Wednesday, Nov. 15. Doctor, originally from the Tonawanda Seneca Nation, will reflect on her 24-year career at RIT and share the lessons she has learned along the way.
All events are free to attend and ASL interpreters have been requested. The NAHM series of events is sponsored by RIT's Native American Future Stewards Program, the Division for Diversity and Inclusion, the Center for Campus Life, NTID, the College of Imaging Arts and Sciences, RIT Global, RIT American Indian Science & Engineering Society, RIT Native American Student Association and the RIT ALANA Collegiate Association. More information can be found at the RIT Native American Future Stewards Program Facebook page.