RIT hosts REU Graduate Study and Research Symposium on June 28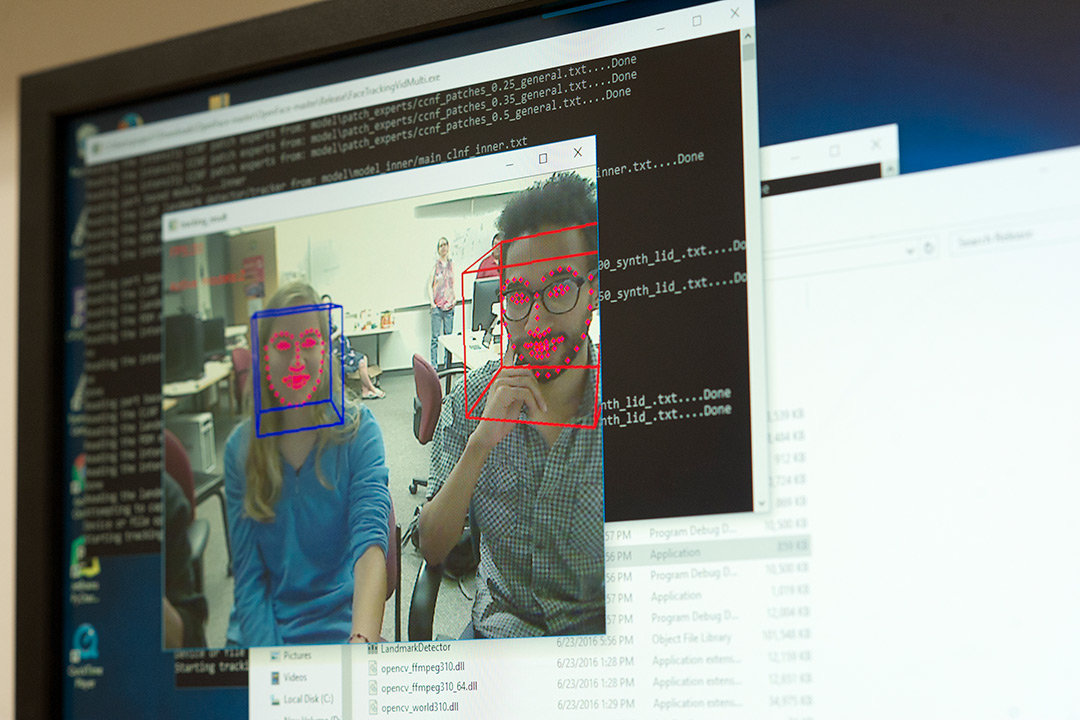 RIT has become a destination for undergraduates from other institutions seeking summer research experience through a nationally funded program that connects students with leading researchers across the country.
RIT offers eight National Science Foundation-funded Research Experiences for Undergraduate (REUs) students, making it one of the top host sites in the country. In its role as a leading REU institution, RIT is committed to helping students explore the next step in their education through a networking symposium focused on graduate research.
The REU Graduate Study and Research Symposium will be held 8:30 a.m. to 1:30 p.m.
June 28 in Louise Slaughter Hall, rooms 2210-2240. RIT Provost Ellen Granberg will give opening remarks. Keynote speaker Nathan Reff '06 (applied mathematics), '07 MS (applied and computational mathematics), an associate professor at The College at Brockport, will present "Juggling and Mathematics" after the networking lunch.
Candidates from RIT's Ph.D. programs will present their research on topics varying from astrophysics to software architectures and contribute to panel discussions about choosing the right graduate school and adviser and tips on overcoming challenges. Leaders from the REU programs will moderate the event.
Event organizers anticipate nearly 100 attendees, according to Cecilia Ovesdotter Alm, associate professor, Computational Linguistics and Speech Processing Lab, and lead of the REU site in Computational Sensing for Human-centered AI.
"Growing next-generation research careers and increasing representation in research are national priorities that are important for addressing societal and global issues," Alm said. "In this interdisciplinary event, diverse undergraduate students conducting research across a range of STEM fields will learn about graduate school and doctoral research by listening to and interacting with Ph.D. students."
RIT's REU sites include Computational Sensing for Human-centered AI, Applying Mathematical and Statistical Methods (REU@NTID), Multimessenger Astrophysics, Model-based Reasoning in STEM Education, Extremal Graph Theory and Dynamical Systems, Cultivating Next Generation Software Engineering Researchers, Geographic Information Systems (GIS) for Disaster Resilience Spatial Thinking, and Imaging in the Physical Sciences.
The symposium is hosted by RIT's REU programs and sponsored by the Office of the Vice President for Research. For more information, contact Cecilia Ovesdotter Alm at coagla@rit.edu.
Topics