RIT inducts six into Innovation Hall of Fame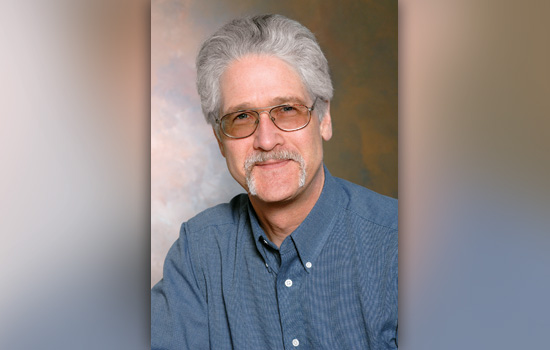 This year's six inductees into RIT's Innovation Hall of Fame are pioneers and visionaries in their fields. The recipients— Paul Taylor, Bruce Smith, Robert Fabbio, Lynn Fuller, Jackie Pancari and John Schott—will be honored during a ceremony at 5:30 p.m. May 3 in Webb Auditorium on the RIT campus.
"Many people in the RIT community are unaware of the profound impact our stakeholders and friends have made in the innovation space," says Richard DeMartino, chairman of the nomination committee of RIT's Innovation Hall of Fame.
Here is more on RIT's fourth class of inductees:
Paul Taylor, retired NTID faculty member. Taylor is a deaf pioneer who was instrumental in not only developing the TTY but, more importantly, in helping to create the first TTY network in the world in St. Louis during the mid-to-late 1960s. He also helped to develop the first telephone relay service, which connected deaf people by telephone not only to other deaf people, but also to the hearing world at large.
While at RIT/NTID, Taylor developed and marketed a device called C-Phone, which replaced the old Western Union teletypes with CRT units and was the forerunner of portable electronic TTYs.
Bruce Smith '86, '89, '95 (imaging science), director of RIT's program in microsystems engineering and professor of electrical engineering. Smith is a respected leader in the field of nanolithography through invention, innovation and the dissemination of enabling technological advances. Many of his contributions to the nanolithography field have become mainstream for commercial semiconductor device manufacturing. He holds 27 patents in the fields of optics, microelectronics and nanolithography. U.S. and European companies have licensed many of his inventions for commercial use.
Robert Fabbio '85 (computer science), serial entrepreneur and CEO of WhiteGlove Health in Austin, Texas. His company has proven to lower healthcare costs, improve access to health care and provide a better experience. Fabbio founded Tivoli Systems, DAZEL Corp. and Ventix Systems. Among his honors, Fabbio was awarded the Ernst & Young Entrepreneur of the Year Award in 1997 and named in 2002 to Forbes magazine's Midas List of the Top 100 Technology Venture Investors (technology's top 100 dealmakers).
Lynn Fuller '70 (electrical engineering), RIT professor and founder of RIT's microelectronic engineering program.
He has designed, fabricated and tested hundreds of different microchips at RIT. These chips range from totally microelectromechanical systems (MEMS) devices for drug delivery, MEMS pressure sensors, accelerometers, optical-pyrometers, CMOS integrated circuits for hearing aids and sophisticated CID imagers with more than 35,000 transistors per chip.
Jackie Pancari, world-renowned artist and pioneer of creative glassblowing techniques.
Pancari, based out of Alfred, N.Y., has been a visiting artist at the Museum of Glass in Tacoma, Wash.; Seto City Museum in Seto, Japan; and RIT to name a few. Pancari's innovative body of work combines physical prowess and technological mastery. Her work has been exhibited around the world.
John Schott, the Frederick and Anna Wiedman Professor in RIT's Chester F. Carlson Center for Imaging Science and one of the founders of the imaging science program.
His research has focused on solving problems related to imaging science and remote sensing. Schott is part of the Landsat Science Team that provides scientific support to the Landsat 8 satellite. The U.S. Geological Survey in cooperation with NASA appointed Schott. His history with the program goes back to 1981.
To learn more about this year's inductees, go to www.rit.edu/alumni/ihf.