RIT Joins National Effort to Track Ecological Change
NEON launches massive 30-year study of United States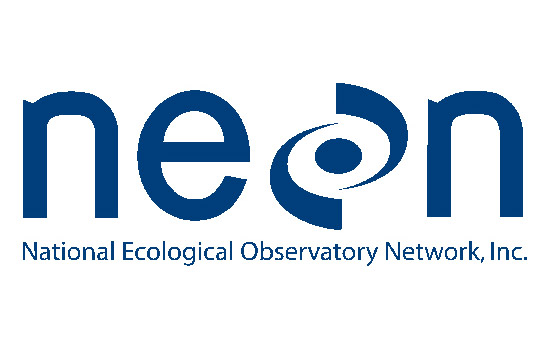 Climate change and invasive species pack a powerful punch against natural resources, long-term sustainability, and biodiversity. Suburban sprawl, shrinking farmlands, and other changes in land use further stress fragile ecosystems.
Rochester Institute of Technology is among a growing list of research universities committed to tracking the impact of environmental changes in the United States during the next 30 years through the proposed National Ecological Observatory Network Inc., also known as NEON. Scientists will gather data annually from 20 regional eco-climate zones to forecast ecological change over three decades. Raw data measuring hundreds of ecological variables, from ground-based sensors and remote sensing (airborne data collection) capabilities, will be processed into "information products" and made freely available for scientific analysis.
"The regional and even continental-scale understanding of climate-biology interactions is crucial to our sustainable use and management of natural resources," says Jan van Aardt, associate professor in the Chester F. Carlson Center for Imaging Science. "A vast number of daily 'luxuries' are derived from what we call 'ecosystem services,' or put plainly, those benefits we derive from our local ecosystems, such as water, fertile soil and associated food production, and even clean air. These ecosystem services are under threat from both natural and anthropogenic changes—we need to understand the relevant dynamics and develop appropriate responses."
When fully operational in 2016, NEON, based in Boulder, Colo., will boast 62 data-gathering stations across the continental United States, Alaska, Hawaii, and Puerto Rico and have access to three airborne observational platforms. These platforms will consist of hyperspectral camera systems combined with LIDAR (light detection and ranging) equipment and will be flown over targeted sites in small aircraft. The systems will allow researchers to assess biodiversity, chemical or nutrient dynamics and vegetation structure, or the carbon that is captured during the photosynthesis process. NEON will remain a non-funding agency; however, one of its airborne units will support research funded through the National Science Foundation or other national agencies.
"The key thing for us is that NEON is using very advanced remote sensing technology, which the Digital Imaging and Remote Sensing group is well versed in—hyperspectral remote sensing and LIDAR to map biochemistry, species diversity, general vegetation stress, and 3D structure," van Aardt says.
Van Aardt and John Schott, a professor in the Center for Imaging Science, are interested in sharing some of RIT's expertise with the observatory—waveform LIDAR analysis, which pierces through vegetation for 3D rendering; calibration of instruments; thermal sensing; and the use of simulated natural environments for modeling purposes—to test and help refine environmental research for improved system understanding.
"We think there's a real contribution RIT's Digital Imaging and Remote Sensing Laboratory can make," van Aardt says. "We're continuing research in these areas and submitting follow-up proposals to the NSF that incorporates the remote sensing technology that the NEON platform will be flying and which will help develop the initiative."
NEON was included in the Obama Administration's fiscal year 2011 budget proposal. Construction on the project began in the fall with NSF funding.
For more information, go to the Neon Science Website.
Topics