RIT Kosovo alumnae named to Forbes '30 Under 30'
Blinera Meta and Dafina Olluri recognized for their work with Open Data Kosovo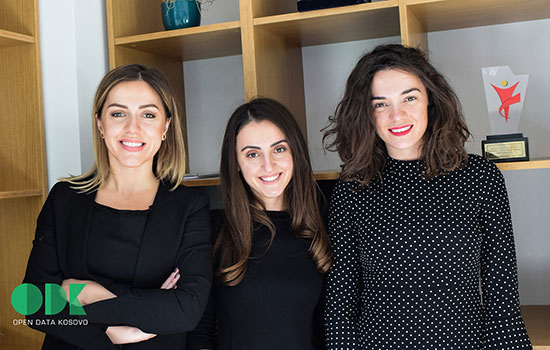 Two RIT Kosovo alumnae are featured in a prestigious 2018 Forbes 30 Under 30 list in the field of European law and policy. Blinera Meta '13 (applied arts and science) and Dafina Olluri '13 (applied arts and science) were recognized for their use of technology to improve government transparency and accountability with the nonprofit organization Open Data Kosovo.
"I am truly ecstatic to be part of an amazing team that continuously produces great work in areas of social engagement, governance transparency and digital activism," said Olluri. "Being recognized for our work in the field of law and policy only motivates and pushes us to further the organization's mission in Kosovo and beyond."
In addition to advocating for open government data, Olluri said that Open Data Kosovo works to develop the technical abilities of young Kosovars through mentorship and training programs as well as partnering with international organizations to provide expertise in managing civic-tech initiatives.
Olluri and Meta joined Open Data Kosovo in 2016. Currently Olluri serves as deputy director, responsible for monitoring project implementation, creating opportunities and partnerships and ensuring that the organization's end-products satisfy standards of quality. Meta served as executive director before leaving the organization late in 2017 to move to Finland with her family. Since moving, she has joined the board of Open Knowledge Finland, an organization with a kindred spirit to Open Data Kosovo, and is preparing to pursue her MBA.
Olluri and Meta both credited their RIT education for providing them the skills and well-rounded experience to pursue fulfilling careers in the public policy and governance sectors. "This education opened my opportunities and my horizon beyond what I imagined was possible," said Meta. "Studying at RIT made it clear for me that a global career is very possible. It provided me with this very important shift in attitude, and that attitude has been driving my career so far."
The two alumnae, along with Executive Director Blerta Thachi, were collectively recognized for the accomplishment. To learn more about Open Data Kosovo, go to http://opendatakosovo.org/.