RIT Lecture Addresses Science and Religion in Today's World April 17
RIT Emeritus Professor V.V. Raman presents free talk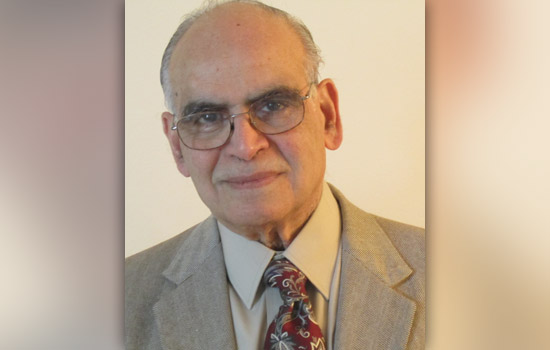 Science and religion in today's world will be considered during a public lecture at Rochester Institute of Technology.
V.V. Raman, emeritus professor of physics and humanities, will give his talk at 4 p.m. April 17 in the Carlson Auditorium on the RIT campus.
Raman has been elected senior fellow at the Metanexus Institute in Philadelphia and fellow of the International Society for Science and Religion in Cambridge, England. He is a recipient of the Raja Rao Award from the Jawaharlal Nehru University in Delhi, and the Outstanding Scholar Award from the Institute on Religion in an Age of Science, as well as RIT's Outstanding Retiree Award.
Raman serves as president of the Institute on Religion in an Age of Science. He is the author of 12 books, including Truth and Tension in Science and Religion, Glimpses of Ancient Science and Scientists, Scientific Perspectives, as well as Variety in Religion and Science and numerous articles about the philosophy and history of science.
For more information, contact Mark Fairchild, associate dean for research and graduate education in RIT's College of Science, at 585-475-2784 or mdf@cis.rit.edu.
Topics