RIT microsystems director receives award
Engineering Professor Bruce Smith recognized for achievements in advanced nanolithography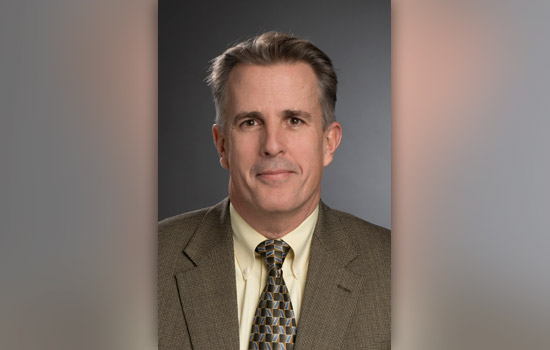 Bruce Smith, director of the microsystems engineering doctoral program at Rochester Institute of Technology, was recently presented an IEEE Region 1 Technical Innovation Award. Smith, a senior member of the local and national IEEE society, was recognized for his influential work in advancing the field of nanolithography for semiconductor devices.
The award, presented this past December, is both a reflection of his professional and research endeavors as well as his influence educating and mentoring engineering students in the fields of micro- and nano-technology.
"I am pleased to receive this award and this recognition. IEEE is an organization that has historically been tuned-in to the engineering activities in Rochester, not only from an industrial perspective but also, significantly, with the universities," said Smith. "IEEE is an influential professional society recognized throughout the world. And the local involvement of IEEE among Rochester professionals, faculty and students is very big. This helps to create a very gratifying organization."
Smith directs research activities in the Nanolithography Research Laboratory in RIT's Kate Gleason College of Engineering and is a member of the university's Innovation Hall of Fame. His areas of expertise include high-resolution semiconductor lithography, thin film materials and optical systems. A member of the faculty since 1988, Smith has published more than 200 papers, a textbook and several book chapters. He also holds 27 patents in the areas of illumination systems, masking devices, optical system design and materials engineering, several of which have been licensed for commercialization.
He is a Fellow of the Optical Society of America and SPIE, the International Society for Optical Engineering. He holds memberships in the American Vacuum Society, the Society for Information Display and the American Society for Engineering Education. He has served as visiting professor with SEMATECH at the University of Texas, Austin as well as at the international semiconductor research organization IMEC in Leuven, Belgium.
Smith is currently on a yearlong sabbatical, increasing his involvement with IEEE and other professional societies, coordinating several international conferences, as well as working on high-resolution lithography research with semiconductor industry organizations.
Topics