RIT named 'Best Buy' by 'Fiske Guide to Colleges'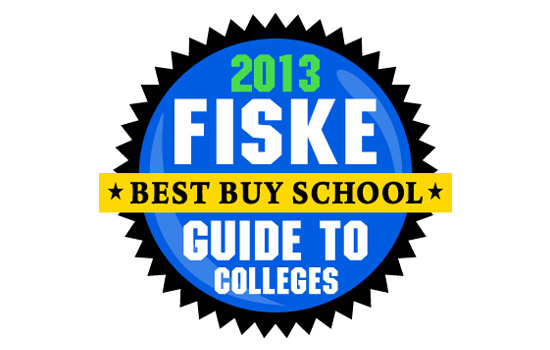 Rochester Institute of Technology has been named a "Best Buy" school in the 2013 revised and updated edition of Fiske Guide to Colleges.
The guide has an "Index by Price" that groups public and private institutions into four price categories, from inexpensive to very expensive, but also suggests a number of schools that offer outstanding academics with relatively moderate prices. In 2013, Fiske designated 41 such institutions—20 public and 21 private—as Best Buys.
All of the "Best Buy" schools fall into the inexpensive or moderate price category and have stellar academics ratings, according to the publication.
Fiske described RIT as follows: "RIT is the largest of New York's three major technological universities. The school is strong in anything related to computing, art and design, and engineering. … Photography and imaging are among tops in the nation. RIT is devoted to undergraduates."
"We are not surprised to see this latest recognition of the progress RIT has made in moving into the ranks of the nation's finest colleges and universities," RIT President Bill Destler says. "We are especially pleased to see the quality of our programs in computers, engineering, and the fine arts endorsed by this respected guide to colleges and universities for prospective students."
For more information, go to the College Countdown website.