RIT names Doolittle vice dean of the College of Health Sciences and Technology
Former assistant provost for undergraduate education assumes role April 1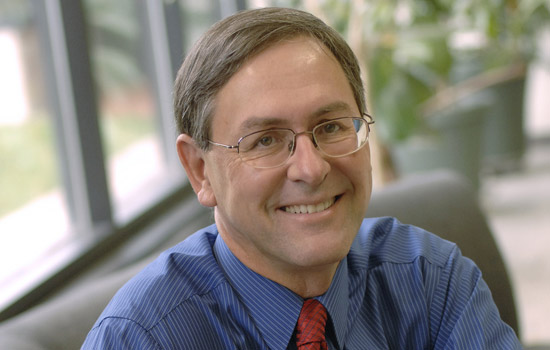 Richard Doolittle has been named vice dean of RIT's College of Health Sciences and Technology, effective April 1.
Doolittle served as acting dean and played an integral role in envisioning, creating and organizing the new college, which began offering classes in fall 2011.
"In light of his dedication and tireless efforts to establish this new college, I cannot think of anyone more capable or more deserving of this important position," says Dr. Daniel B. Ornt, vice president of the Institute of Health Sciences and Technology and dean of College of Health Sciences and Technology.
"This position offers a great opportunity to work with colleagues and friends within the college, across RIT and throughout the medical community at-large to enhance the training of our students and partnering across disciplines to impact changes in health-care delivery and practice," Doolittle says.
Doolittle served previously as the assistant provost for Undergraduate Education, head of the School of Life Sciences and head of the Medical Sciences Department.
He earned a B.A. in biology from the University of Bridgeport in 1975 and an M.S./Ph.D. in pathology and anatomy from the University of Rochester School of Medicine and Dentistry in 1980. Doolittle joined RIT's Department of Biological Sciences in 1986 and remains active in teaching and research.
"Dick's work in program/curriculum development, his history and involvement with the RIT/RGHS Alliance, and his role in the creation of this new college will prove invaluable to efforts to define the future growth of existing, and the creation of new, academic programs," says Ornt.