RIT names Ellen Granberg as provost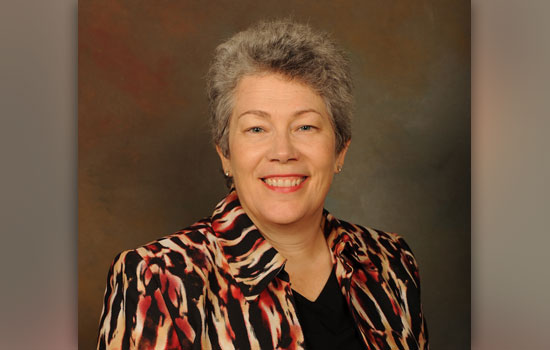 Rochester Institute of Technology has named Ellen Granberg as its new provost and senior vice president for Academic Affairs.
Granberg, who is currently serving as senior associate provost at Clemson University, joins RIT on Aug. 19 and will be the first woman in the university's history to serve as provost, which is the university's top academic officer.
"Dr. Granberg was chosen from a truly outstanding pool of candidates, a testament to RIT's ability to attract impressive academic talent," said RIT President David Munson. "Ellen comes to us with the highest recommendations and a sterling reputation as a talented, dependable, committed, collaborative leader. She helped Clemson raise its profile, and now she will bring that expertise to RIT and help propel our university into the future."
Granberg was chosen after a national search led by a 17-person committee of RIT faculty, staff, students and trustees.
"I am honored to be chosen," Granberg said. "RIT is a fantastic university and I am excited about the opportunity to work with its exceptional faculty, students and staff. I was attracted to RIT by its very positive upward trajectory over the past 10 years. As provost and senior vice president for Academic Affairs, I hope to continue this momentum by helping to lead the strategic plan's academic agenda, growing graduate education and research, sustaining excellence in undergraduate education and leveraging RIT's strengths in innovation, creativity and cross-disciplinary collaboration."
Granberg brings to RIT extensive experience as a leader in both academia and industry.
She earned a Bachelor of Arts degree in history from UC Davis and spent 11 years working for Pacific Bell in the San Francisco Bay area as a project manager and technical director in software development. In 1995, she left industry to pursue advanced degrees, earning her Ph.D. in sociology from Vanderbilt University in 2001. That same year, she joined the faculty at Clemson, one of the nation's Top 25-ranked public universities, and went on to be promoted to chair of the department of sociology and anthropology, associate provost for faculty affairs and senior associate provost.
Among her accomplishments at Clemson are co-leading development and implementation of its strategic plan, an increased focus on research, improving student retention and growing the proportion of students from underrepresented groups. She also led efforts to revamp faculty hiring, putting in place new search procedures and an enhanced post-doctoral pipeline program that resulted in increasing the number of underrepresented faculty by 40 percent since 2015.
Granberg said she looks forward to her new role and to serving as an advocate and ambassador for RIT.
"I believe the Office of Provost can be a major partner in building support and enthusiasm for RIT, and I welcome this opportunity," said Granberg, who will be moving to the area with her spouse, Sonya Rankin, a retired manager from the packaging industry.
Granberg said she and Rankin are looking forward to exploring the Finger Lakes region and taking advantage of the area's many cultural and outdoor recreational resources. 
Granberg succeeds Jeremy Haefner, who stepped down at the end of June after 10 years as RIT provost to become provost and executive vice chancellor at University of Denver.
Topics