RIT names five new trustees
New trustees bring a wide range of skills to the university's board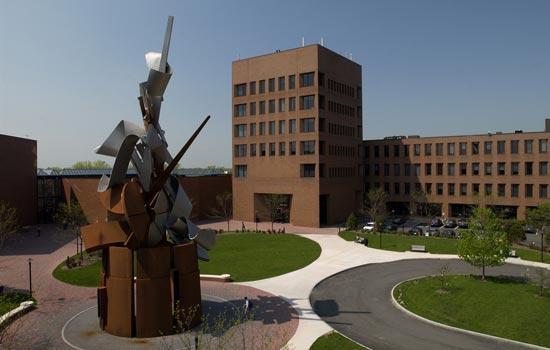 Rochester Institute of Technology appointed five new members to its Board of Trustees.
The appointments were announced at the board's April 26 meeting.
Joining the board are:
Mark E. Hamister, chairman and CEO of the Hamister Group LLC, a hotel and healthcare management company based in Buffalo, N.Y. Hamister, who lives in Florida, is an RIT alumnus ('74, AAS) and the recipient of numerous awards, lifetime achievement recognitions and community interactions throughout his career.
Steve Hoover, senior vice president and chief technology officer at Xerox Corp. At Xerox, he is responsible for the global research, development and engineering organizations that deliver Xerox products and services to the market. He has a Ph.D. and Master of Science from Carnegie Mellon University as an AT&T Bell Labs fellow and a Bachelor of Science degree from Cornell University. The holder of seven patents, he serves on the dean's advisory council of the College of Engineering at Carnegie Mellon University and has served on the Board of Directors for the Rochester Museum and Science Center, including leading its K-12 STEM Education Task Force, and has been a regional Board Member of FIRST Robotics, an organization that inspires young science, technology and engineering leaders through mentor-based programs.
Rick Kittles, professor and founding director of Health Equity; City of Hope Cancer Center. Kittles is an RIT alumnus ('89, biology) and a longtime member of the RIT President's Roundtable. He is an international leader on race and genetics, widely known for his research on prostate cancer and complex issues surrounding race, genetic ancestry and health disparities among African Americans and other ethnicities. Since May 2017, Kittles has served as professor and founding director of the Division of Health Equities within the Department of Population Sciences at City of Hope, a leading research and treatment center for cancer, diabetes and other life-threatening diseases based in Duarte, Calif. He is also associate director of heath equities at City of Hope's Comprehensive Cancer Center. He holds a Ph.D. in biological sciences from George Washington University and was the 2014 recipient of RIT's Distinguished Alumni Award for the College of Science.
Sharon D. Napier, CEO of Partners + Napier. Since founding the agency in 2004, she has led its growth to a team of 150 whose clients include widely recognized national brands. Napier was the recipient of the 2018 Athena Award and the 2017 Working Mother of the Year Award from She Runs It. She received her master's degree from RIT ('04, service leadership and innovation) and was awarded the 2016 Alumna of the Year. Napier is a member of RIT President's Roundtable and serves on the boards of the 4As, the Culinary Institute of America, C200 and the American Heart Association's Go Red for Women.
Kevin Sheldon, chief operating officer at CareJourney, an Arlington, Va.-based healthcare analytics and IT firm. Before joining CareJourney, he held numerous digital marketing positions including vice president of Audience Development for AOL. A graduate of RIT ('02, management information systems), he has volunteered as a career mentor, chair of the Washington, D.C., chapter, and has been a member of the Alumni Association Board since 2009. He also holds an MBA from University of Rochester's William E. Simon School of Business.
The board also approved naming Joseph M. Lobozzo, founder and former CEO of JML Optical Industries, as trustee emeritus. A member of the Saunders College of Business' first executive MBA graduating class in 1995, he served as an RIT trustee from 1999-2013, and also served on the President's Roundtable, and advisory boards for the Center for Integrated Manufacturing Studies, Venture Creations and Saunders College.
The board now consists of 52 active trustees, including 27 RIT alumni, and 30 trustee emeriti.