RIT to offer Master of Architecture degree
Students to begin degree program this fall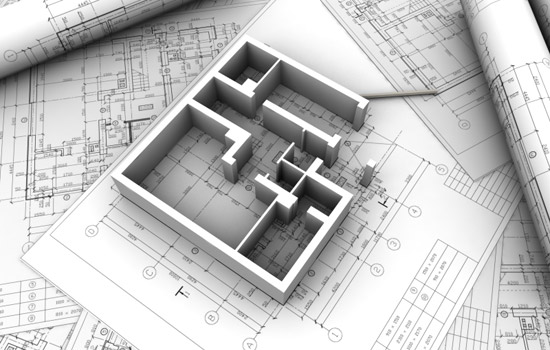 Rochester Institute of Technology has received approval from the New York State Department of Education to offer a Master of Architecture program. A collaboration between RIT's Golisano Institute for Sustainability and the College of Imaging Arts and Sciences, the master's curriculum focuses on the areas of sustainability, urbanism and integrated practice such as energy efficiency.
RIT administrators and faculty worked with local architects from The American Institute of Architects' Rochester chapter to develop this very unique program.
"This degree is a natural extension of the university's international reputation in design, engineering and sustainability," says Bill Destler, RIT president. "When the Rochester chapter of The American Institute of Architects and several of its architects approached me about developing an architecture degree, I knew it would be a perfect fit with RIT's educational mission."
The program is founded upon the principle that architecture programs can no longer afford to teach anything other than sustainable architecture. In addition to courses in industrial ecology, sustainable science and sustainable buildings, traditional courses in design, theory and even history will be taught through the lens of sustainability. Students will also have opportunities to collaborate with research labs and academic programs in pollution prevention, sustainable engineering, urban and community studies and public policy.
"The design and construction of buildings has a tremendous environmental impact, and architects working today are now required to incorporate a host of sustainability parameters in their designs, including overall energy efficiency, waste generation and material use," says Nabil Nasr, director of the Golisano Institute for Sustainability and one of the program's developers. "RIT's new master of architecture will provide the necessary training and education in sustainable concepts, while also helping to advance new processes and innovations in the areas of sustainable design and construction."
The local architectural and engineering communities fully embraced the program's concept, with nearly a dozen firms committing more than $220,000 to date in support of graduate fellowships, faculty development and the overall program.
"This program is so unique because the entire curriculum was developed with its roots in sustainability," says Rochester architect Stu Chait, principal of Chait Studios, a past president of the Rochester chapter of The American Institute of Architects and a member of the program development committee. "In the last five years, sustainability has become ingrained in the architecture profession. I believe with all of RIT's strengths in engineering, technology and design that this interdisciplinary program is going to jump to the forefront of masters of architecture programs. These RIT graduates will be well-prepared architects and leaders in the profession."
In a recent DesignIntelligence survey of leading architecture educators, 96 percent identified "sustainability/climate change" as the profession's most pressing concern. In the same survey, 55 percent of respondents placed "integrated design" in the category of most pressing concern and 33 percent said urbanization. The RIT program addresses all of these issues.
The program will launch in the fall with initial enrollment expected to be around 20 students. Students with a bachelor's degree in an area other than architecture are eligible to apply.
"This program is application-oriented rather than theory-oriented," says Frank Cost, interim dean of the College of Imaging Arts and Sciences and one of the program's developers. "The world needs architects that can solve real-world sustainability and energy efficient problems. With RIT's proven track record in the areas of engineering, design and sustainability, graduates of this master's of architecture will be effective right out of the gate."
The program is currently going through the approval process to receive accreditation from the National Architectural Accreditation Board.
##