RIT partners with Logical Operations
Courseware provider establishes scholarship, sponsorship to help computing security students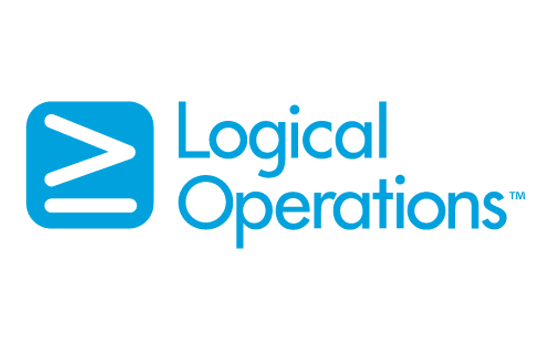 Rochester Institute of Technology is teaming up with courseware provider Logical Operations to help students studying in the burgeoning field of cybersecurity.
Through the partnership, Logical Operations has established a scholarship for computing security students, will sponsor an extracurricular hacking competition held at RIT, and donate equipment and courseware. The partnership is aimed at getting more cybersecurity professionals into the field, which will see more than 600,000 jobs go unfilled by 2019.
"With a growing demand for cybersecurity professionals, now is the right time for students to be getting into computing security, and we are excited to partner with Logical Operations in allowing more students to do so," said Bo Yuan, associate professor and chair of RIT's Department of Computing Security. "The work Logical Operations does is important to promoting the awareness of cybersecurity issues and educating the employees of companies who are responding to those challenges that we continually hear about in the news."
The Logical Operations Scholarship for Computing Security will be awarded to one B. Thomas Golisano College of Computing and Information Sciences student in the computing security department per year. Logical Operations is also a founding sponsor of a RIT-sanctioned regional hacking competition slated for fall 2015, which will give students an opportunity to put the skills learned in class to the test in a fast-paced environment.
"We are thrilled to partner with RIT in support of cybersecurity education," said Bill Rosenthal, CEO, Logical Operations. "Now more than ever, building cybersecurity skills at the college level, prior to students entering the workforce, is critical; this will lead to more qualified IT professionals who are ready to protect and defend their future organizations from imminent security threats."
As part of their dedication to cybersecurity education, Logical Operations is also donating technology equipment to be used in RIT's Department of Computing Security labs. Students in RIT's computing security program will also attend an exclusive pilot class of Logical Operations' "CyberSec First Responder: Threat Detection and Response" course in fall 2015, providing them with the skills to analyze threats, secure networks, handle incidents and utilize other critical security skills necessary to ensure that they can protect organizations from cyber threats once they are on the job.
"RIT prides itself on its interactive learning experiences, including the cooperative education program and the Collegiate Cyber Defense Competition," said Yuan. "Partnering with Logical Operations will provide even more hands-on experiences for these future professionals."
Logical Operations, the world's leading provider of information technology instructor-led courseware, enables professionals to become the first line of response against cyber-attacks through hands-on, instructor-led training that prepares IT professionals to tackle real-life security incidents.
Computing security is an interdisciplinary field that brings in elements of computer science, mathematics, engineering, public policy and law, among others. RIT students studying in this field go on to jobs in almost every area, including government, industry and academia.
In 2012, RIT became one of the first universities in the nation to establish an academic department devoted solely to computing security. RIT has also been designated one of the National Centers of Academic Excellence in Information Assurance/Cybersecurity Education by the National Security Agency and Department of Homeland Security.
About Logical Operations
Logical Operations helps organizations and individuals maximize training with an adaptable expert-facilitated learning experience. Its more than 4,600 titles are available globally through flexible delivery platforms that are designed for any learning environment. Logical Operations also offers a growing portfolio of high-stakes certifications such as Logical Operations Certified CyberSec First Responder and assessments including Logical Operations Certified CyberSAFE.
For more information, connect with Logical Operations at http://logicaloperations.com and on Twitter @logicalops.