RIT pilots community nutrition program
RIT's Wegmans School of Health and Nutrition leads community effort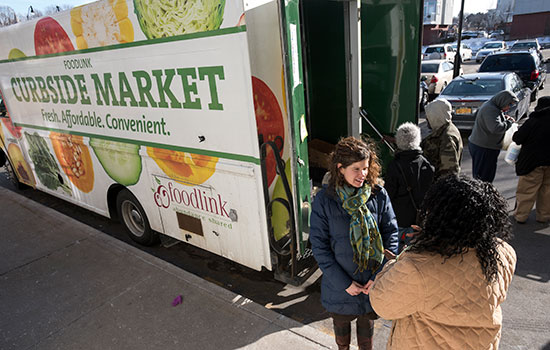 A federally funded pilot program developed by Rochester Institute of Technology professors promotes a healthy diet with financial incentives that allow Rochester, N.Y., shoppers to stretch their nutrition assistance benefits when they buy fresh vegetables at designated locations.
When eligible participants in the "Cleaned.Cut.SNAP" program purchase fresh vegetables, they will receive additional vegetables of equal value at no cost. Elizabeth Ruder, assistant professor, and Barbara Lohse, professor at the Wegmans School of Health and Nutrition in RIT's College of Health Sciences and Technology, developed the program with community partners at Foodlink and Wegmans Food Markets.
"We know that consumers of all social economic levels want fresh vegetables that are convenient, but often, for shoppers participating in SNAP, the cost is prohibitive," Ruder said.
The 16-week program is funded by $100,000 from the U.S. Department of Agriculture Food Insecurity Nutrition Incentive program and $100,000 in matching contributions from RIT and Foodlink. RIT is one of 11 one-year FINI pilot projects and the only university nationwide to receive funding.
"Foodlink's Curbside Market was a logical partner with Wegmans and RIT for this innovative pilot program," said Mitch Gruber, Foodlink chief programs officer. "Curbside has a proven track record of opening up new access points to healthy food in underserved communities and stretching the grocery budgets for those at risk of food insecurity and diet-related illness. This partnership will further Curbside's ability to make the healthy choice easier."
RIT recruited individuals currently enrolled in SNAP (Supplemental Nutrition Assistance Program) to receive weekly discounts of up to $10 to purchase fresh vegetables, including the Cleaned and Cut line of minimally processed vegetables at designated Foodlink Curbside Markets and Wegmans Food Markets locations.
"At Wegmans, we love veggies and are committed to easy preparation," said Jane Andrews, Wegmans Nutrition and Labeling Manager. "The partnership with RIT, Foodlink and USDA helps remove barriers to better nutrition for SNAP participants."
For Lohse, director of RIT Wegmans School of Health and Nutrition, the Cleaned.Cut.SNAP program "aligns with the Wegmans School of Health and Nutrition vision that scholars, students and citizens walk the talk to secure health for all."
Cleaned.Cut.SNAP enrollment has concluded for the Curbside Market locations. 
Video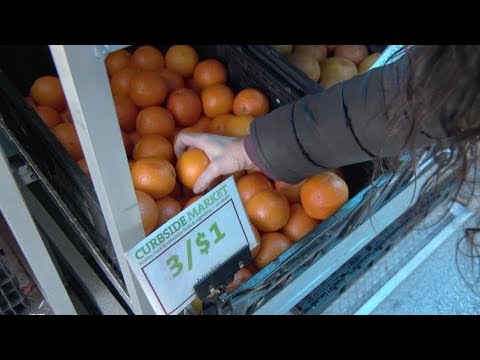 Topics