RIT Press publishes new collection of WWI letters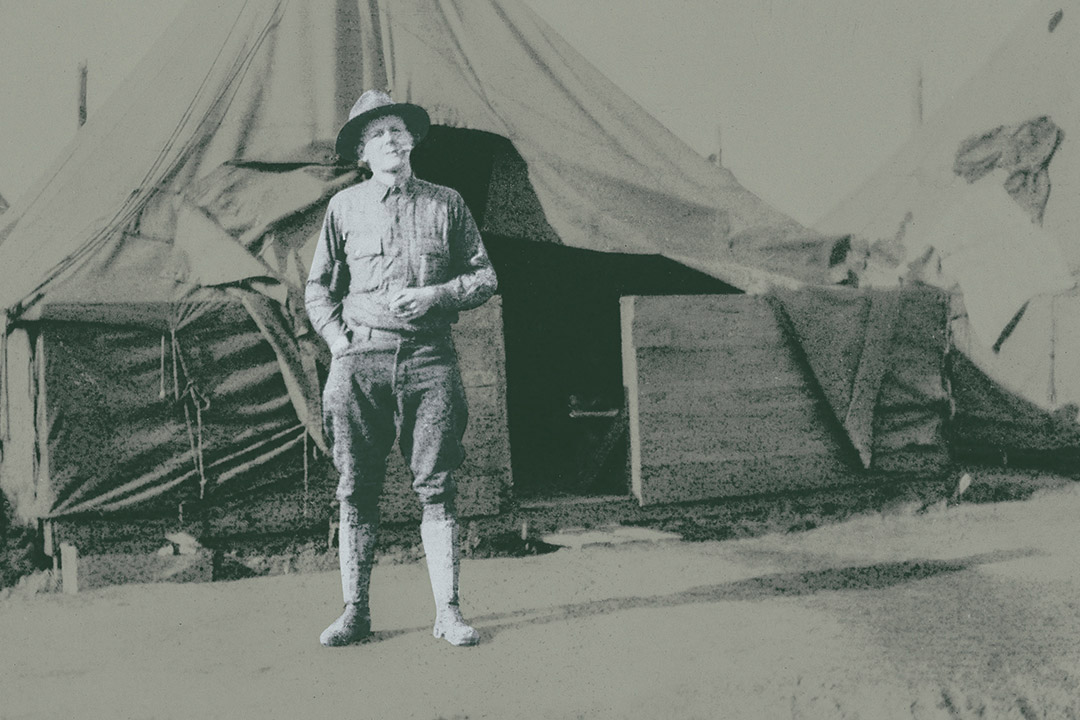 Letters from a Doughboy/RIT Press
When Katherine Schumacher inherited a trunk containing her father's letters, his uniform and gas mask, she was unaware of a complete set of letters that were saved inside.
Letters from a Doughboy: The Wartime Experiences of Robert Doan Truesdell in World War I, reproduces this collection of more than 100 letters written from 1917 to 1919 by a young American soldier from Binghamton, N.Y.
Truesdell's personal account reflects the perspective of an American infantryman (dubbed "doughboy") assigned to the signal platoon of the 107th infantry regiment of the 27th division and adds to the body of historical work surrounding the "Great War."
The correspondence documents Truesdell's observations from the beginning of his training at Camp Wadsworth, S.C., to his discharge from the Army in 1919. The letters describe his time on the Western Front in Belgium and France and conclude with his participation in the Victory Parade in New York City.
"The 27th and the 30th divisions were the only two divisions that fought under British command rather than under American command," said Schumacher, retired professor at Rochester Institute of Technology. "They were assigned to the British and they stayed with the British until a few days after the Armistice was signed."
This collection of unedited, original letters makes available new primary source material to WWI historians and other interested readers. The author's narrative commentary places the letters into the larger context of the war.
Truesdell remained in France until March 1919, when his division returned to the United States. Following the war, he joined the family business, Newell and Truesdell Co., Importers and Wholesale Grocers in Binghamton.
Truesdell rarely talked about the war, Schumacher said, except when he met with his veteran friends every Armistice Day.
For more information about the book and to purchase a copy of Letters from a Doughboy: The Wartime Experiences of Robert Doan Truesdell in World War I, by Katherine Truesdell Schumacher, contact RIT Press at 585-475-5819 or at ritpress@rit.edu.