RIT Press publishes 'Outside the Game'
Book published by RIT Press explores inspirational sports stories of journalist Jim Mandelaro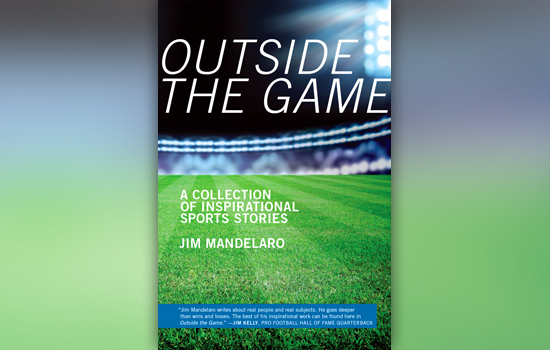 You don't have to be a fan of sports—just a fan of unbeatable people to enjoy a new book from award-winning sports writer Jim Mandelaro.
The book, published by RIT Press, includes stories varying from Abby Wambach in her formative years, before she played for the U.S. national soccer team at the 2015 FIFA Women's World Cup, to "Part-Time Joe," an RIT college hockey student manager who perseveres despite his significant health battles.
For more than 30 years, Mandelaro has written beyond the baseball diamond and gridiron. He revives his best stories from his time as a reporter for Gannett's Democrat and Chronicle in his new book Outside the Game: A Collection of Inspirational Sports Stories, published by RIT Press, the scholarly publishing enterprise at Rochester Institute of Technology.
Throughout this selection of short stories, Mandelaro describes the triumphs and tragedies of local and national athletes. These narratives go beyond the wins and losses of the game to illuminate the perseverance of the human spirit over challenging life situations.
"I am a sportswriter by definition, but I've always tried to be a people writer first," said Mandelaro. "I want to get to the heart of what makes each person tick. I want to evoke emotion."
The more than 30 articles tell the tales of sports greats, including sportscaster Jim Nantz, baseball player Dwight Gooden and Olympic gold medalist Jenn Suhr. They also explore the everyday people who overcame adversity in spite of difficult challenges.
"I have known Jim since high school and have always enjoyed his human-interest stories and passion for sports and people," said Wambach, an international soccer star. "Outside the Game is filled with the very best of these stories."
Mandelaro is a three-time winner of the New York State Associated Press award for outstanding sports feature writing, a two-time recipient of the Rochester Press-Radio Club Sportswriter of the Year Award and a member of the Frontier Field Walk of Fame.
"Sports provide individuals an opportunity to compete and form everlasting bonds of friendship," said Russ Brandon, Buffalo Bills president. "As one of the premier writers in our industry, Jim Mandelaro shines a light on the deep meaning of what sports means in our society."
Outside the Game: A Collection of Inspirational Sports Stories is available in softcover for $17.95 at the RIT Press website or by calling RIT Press at 585-475-6766.
Book signings with Mandelaro will be held:
7 p.m. June 5 at the Barnes & Noble in Pittsford, N.Y.
6 p.m. July 17 at Frontier Field during the Rochester Red Wings game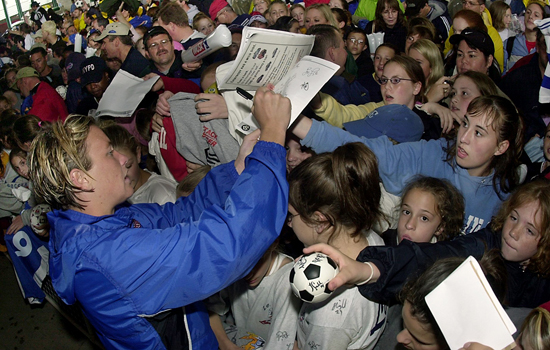 Carlos Ortiz, used with permission from the Rochester Democrat and Chronicle