RIT Press to reprint rare essay by Aldous Huxley
RIT Press reintroduces Huxley's philosophy with a limited-edition facsimile of the 1940 title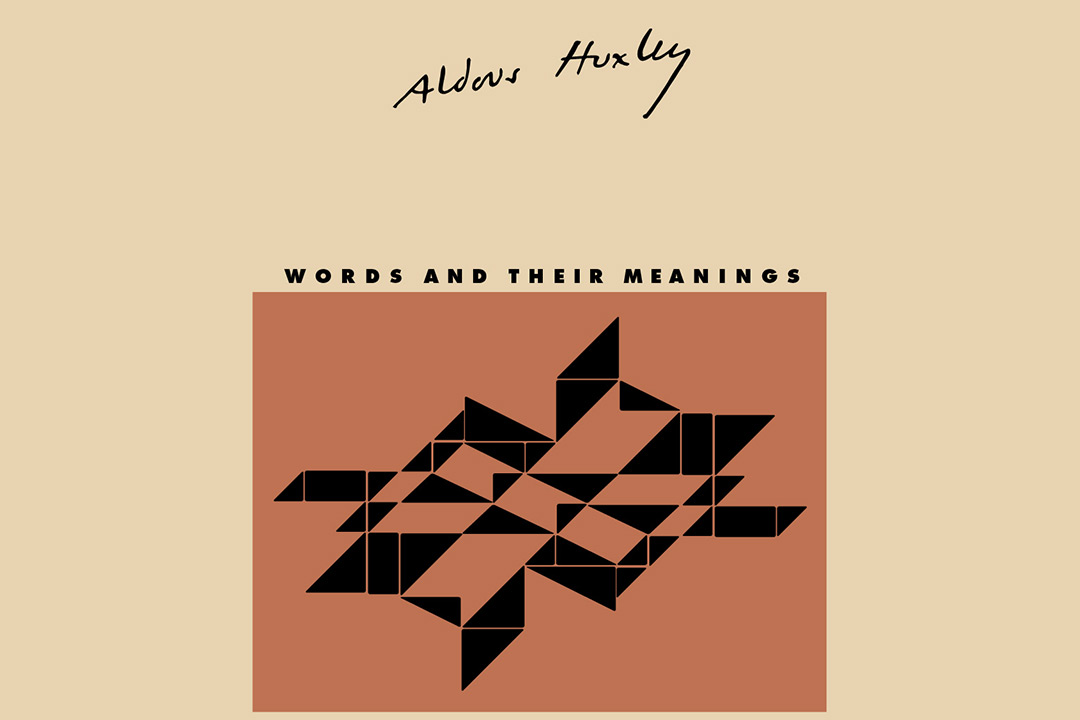 RIT Press is reintroducing a rare essay by famed English writer Aldous Huxley that argues the significance and power of words. The limited edition facsimile of Huxley's 1940 title Words and Their Meanings is now available through RIT Press.
Originally published in limited quantities by The Ward Ritchie Press in 1940, Huxley's essay arrived at the end of the Great Depression, just before the United States' entry into WWII, a time when global relations were heavily impacted by the craft and manipulation of language. Words and Their Meanings was selected as one of the Western Books of 1940, which was a celebration and recognition of fine printing.
"The RIT Press is delighted to bring Huxley's philosophy back to print," said Bruce Austin, director of RIT Press. "In addition to an incredibly timely subject, this reprint preserves the beautiful work of American book designer Alvin Lustig. We are deeply grateful to longtime supporter Jon Budington, who wrote the foreword, for bringing to the Press's attention this fine essay and the opportunity to publish it."
Huxley was an English novelist, poet and philosopher who relocated from England to the U.S. in 1937. He lived in southern California where he initially worked as a Hollywood screenwriter and achieved success with his short stories, poetry, essays and novels. He is best known for his books Brave New World, Point Counter Point, The Doors of Perception and Island.
Alvin Lustig, who designed Words and Their Meanings, is recognized for introducing principles of modern art to graphic design, with contributions to book design, interior design and typography. His abstract style and innovative approach to typeface design later became a trademark of titles published by New Directions Publishing.
Words and Their Meanings is available for pre-order in a casebound edition for $34.95 at the RIT Press website or by calling RIT Press at 585-475-6766.
RIT Press is the scholarly book publishing enterprise at Rochester Institute of Technology—dedicated to the innovative use of new publishing technology while upholding high standards in content quality, publication design and print/digital production. The Press offers specialized titles for niche academic audiences, trade editions for mass-market audiences and occasional limited editions with unique aesthetic standards.