February 11, 2013
by Marcia Morphy
RIT Press takes honors in jacket and journal show
'The Scythe and the Rabbit' and 'Vignelli: Transit Maps' were chosen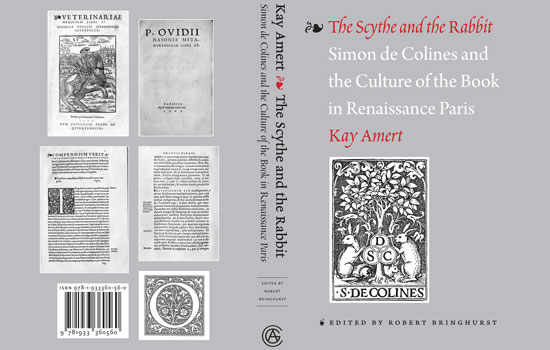 RIT Press was among a group of academic presses that were selected by the American Association for University Presses jury as "the very best examples" of excellent book design. Two titles published in 2012 were chosen.
The Scythe and the Rabbit: Simon de Colines and the Culture of the Book in Renaissance Paris written by Kay Amert, edited by Robert Bringhurst, was chosen in the Scholarly Typographic category. Robert Bringhurst also designed the book.
Vignelli: Transit Maps written by Peter B. Lloyd and Mark Ovenden was selected in the Trade Illustrated category. RIT professor Bruce Ian Meader designed the book.
Approximately 273 books were submitted to the jurors and RIT Press ranked alongside several larger academic presses such as the MIT Press, The University of Chicago Press and Yale University Press, among others. The winning titles will premiere at the AAUP annual meeting in Boston, June 20-22, and the book show will be exhibited at member presses around the U.S. from Sept. through May 2014.