RIT a Princeton Review 'Best Business School'
E. Philip Saunders College of Business listed in 2011 edition, available now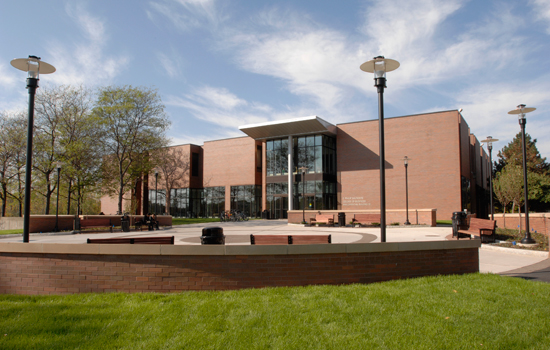 A. Sue Weisler
Rochester Institute of Technology's E. Philip Saunders College of Business is an outstanding business school, according to The Princeton Review. The New York-based education services company has selected the school for inclusion in the 2011 edition of its book Best 300 Business Schools, now available in bookstores.
In response to RIT's selection, Saunders College of Business Dean Ashok Rao says: "We are very happy to once again be recognized as one of the best graduate programs in business. The Princeton Review asks students about the quality of their educational experience, and the faculty and I are delighted they appreciate our efforts to deliver quality programs."
According to Robert Franek, senior vice president and publisher of the Princeton Review: "We are pleased to recommend the Saunders College as one of the best institutions [students] could attend to earn an MBA. We also strongly consider the candid opinions of students attending the schools who rate and report on their campus experiences."
Further evidence is listed in the Saunders College profile as cited by the Princeton Review editors: "Cutting edge classes and solid preparation in: General management, teamwork, communication and interpersonal skills, and doing business in a global economy."
According to the students in the program, they enjoy RIT's very diverse and global environment and real-world work experiences—further enhanced by The Center for Student Innovation, which draws on the technical excellence of RIT's eight colleges.
The center sponsors workshops, seminars, innovation courses, competitions, mini-grants and pilot projects, and it helps students form interdisciplinary teams to collaborate on trans-disciplinary problems.
Best 300 Business Schools has two-page profiles of the schools with write-ups on their academics, student life and admissions, plus ratings for their academics, selectivity and career placement services. The Princeton Review does not name a best business school overall or rank the schools in the book from 1 to 300.
##
Note: One of eight colleges at RIT, the E. Philip Saunders College of Business is accredited by the Association to Advance Collegiate Schools of Business International (AACSB International) and enrolls more than 1,200 undergraduate and graduate students. The Saunders College and its entrepreneurial Venture Creations Incubator work in partnership with RIT's Albert J. Simone Center for Innovation and Entrepreneurship to integrate business education with RIT's world leading technical and creative programs. The business school also launched an online executive MBA program in 2009.
In six consecutive years since 2004, Saunders undergraduate programs have ranked in the top five percent of all U.S. business schools. The 2010 U.S. News & World Report America's Best Colleges ranked the undergraduate program as 57th. In 2009, The Princeton Review named the Saunders College as one of the "Great Schools for Accounting Majors!" and the graduate program was cited among "The Best 301 Business Schools."