RIT professor awarded NSF grant to study biomedical use of horseshoe crab blood
Research will explore the use of horseshoe crab blood to detect toxins in vaccines and medical tools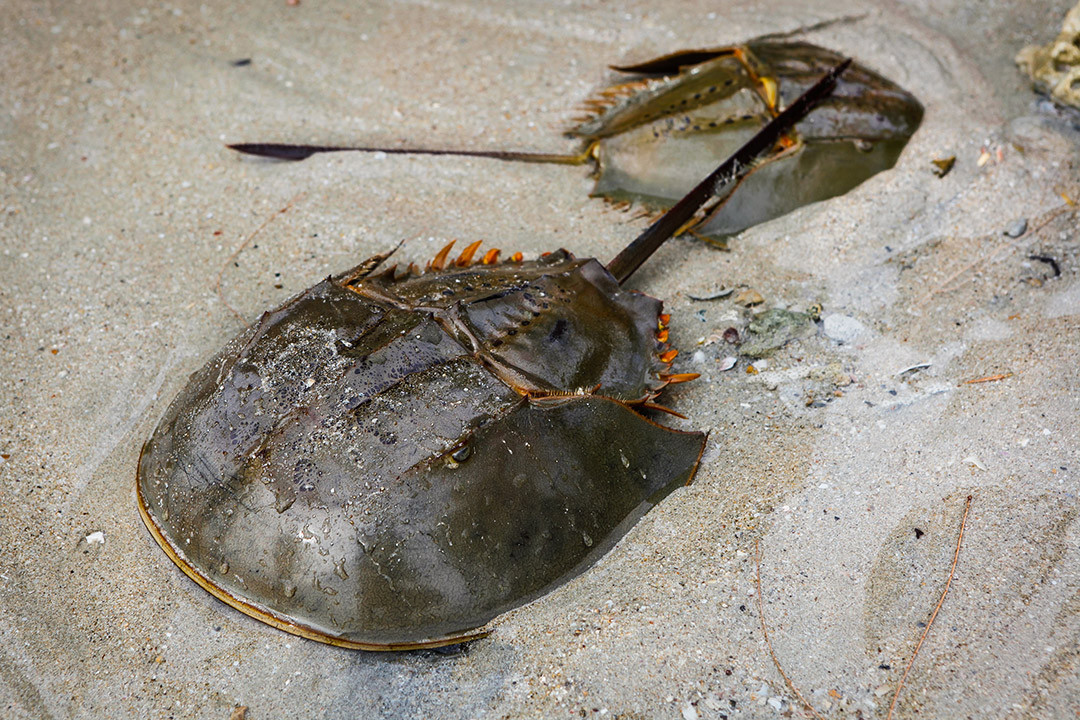 Lysogor Roman/Shutterstock
Believe it or not, horseshoe crabs help ensure the safety of pharmaceuticals and save human lives.
There is a chemical, Limulus Amoebocyte Lysate (LAL), derived from horseshoe crab blood that coagulates when it comes in contact with a toxin. Humans harvest the crabs' bright-blue blood and use it to detect the presence of endotoxins—or cell associated toxins—in pharmaceuticals, surgical tools, implants, and vaccines. In fact, every batch of COVID-19 vaccines must be tested with horseshoe crab LAL to screen for toxins. Without this process, according to RIT Associate Professor Kristoffer Whitney, we might unknowingly inject toxins into our system.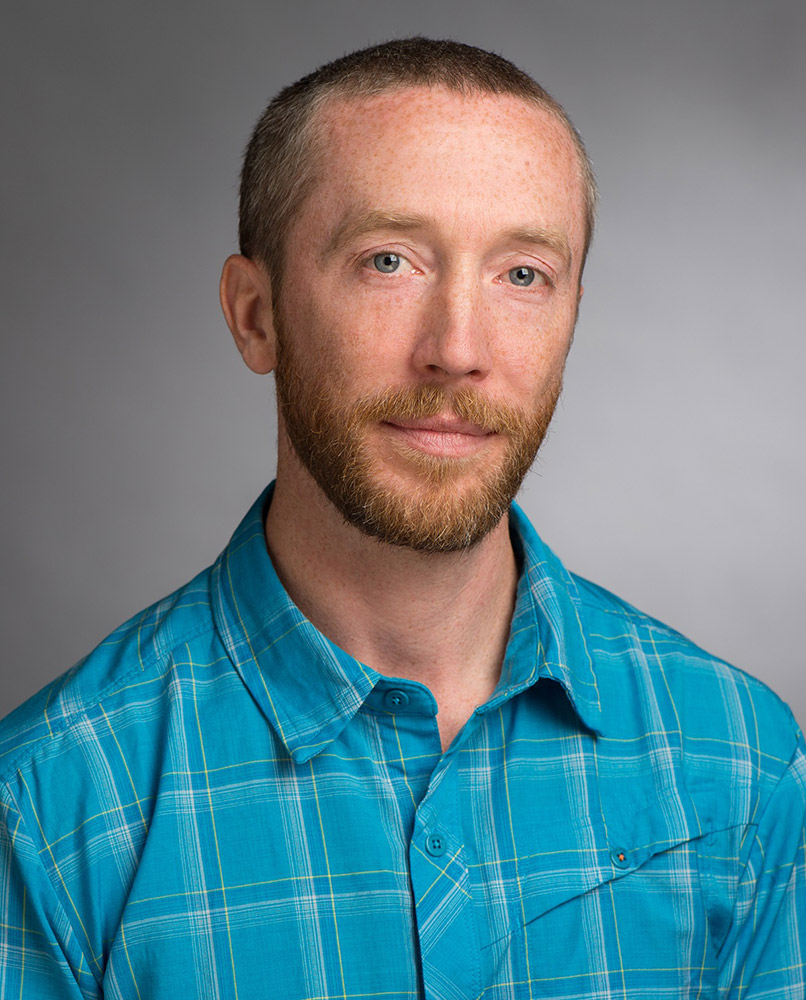 Whitney, an associate professor in the Department of Science, Technology, and Society in RIT's College of Liberal Arts, was awarded a $120,000 grant by the National Science Foundation to study this biomedical use of horseshoe crab blood.
This is not Whitney's first time studying the horseshoe crab. Previously, he has explored their use as fishing bait and as a food source to shorebirds. Now, he says, it felt like the right time to study their use in the biomedical industry.
"With public health so much on people's minds, and the fact that every batch of COVID-19 vaccines must be tested with horseshoe crab LAL to screen for toxins, I thought now is the time to look into this and try to understand it on a deeper level."
Whitney's research will examine this process from the moment the crabs are fished out of the ocean to the moment a vaccine or other medical tool makes contact with a patient. Through historical research, interviews, and site visits, his project will analyze the implications of this natural resource, which is vital to human economies, coastal ecosystems, and public health.
"What makes this topic so interesting, is that this organism means so much to so many different people. For fishers, it's a source of income; for the LAL industry and the general population, it's a really important part of public health; and for conservationists, there's a concern about the ongoing existence of these really ancient animals."
Whitney also hopes his research findings will have implications for the horseshoe crabs themselves. While the vast majority of crabs survive the bleeding process and are returned to their natural habitat, there is some debate over the lasting effects of periodically taking one third of a crab's blood. Whitney says he hopes to uncover information that will be helpful to those tasked with regulating the fisheries.
Currently, the LAL test is the only method fully approved by the FDA to detect the presence of endotoxins in intravenous pharmaceuticals, surgical tools, and implants. It has been a global standard since the 1980s.
The results of Whitney's research will be used in a three-year, £233,000 study funded by the UK-based Leverhulme Trust in which he, alongside three research partners, will take a cross-disciplinary approach to understanding the use of marine biomaterials like horseshoe crab blood, shrimp shells, and jellyfish proteins and stem cells.