RIT publishes book on photographic printing
'The Albumen and Salted Paper Book' spans printing processes from 1840 to 1895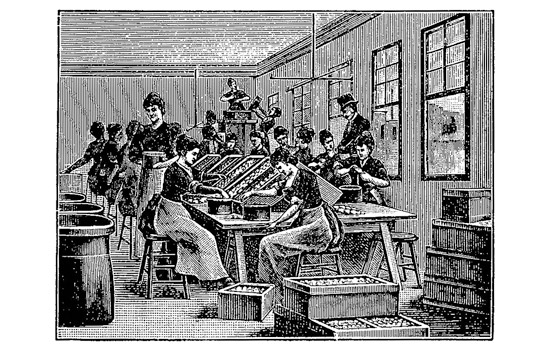 RIT Press
RIT Press at Rochester Institute of Technology unveils the publication of The Albumen and Salted Paper Book by James Reilly. The book is a descriptive history of the major photographic printing processes that were used between the years 1840 through 1895.
The first 50 years of photography established a tradition of individual experimentation and craftsmanship in which each photographer participated in the manufacture of printing materials that were used. Albumen print and salted paper print were the ordinary, all-purpose materials of the time: Albumen print is the second most common type of photograph ever made.
According to Reilly, the book combines full working directions for the albumen and salted paper print processes, extensive historical information about their fabrication and use in the 19th century, and recommendations for identification, storage and preservation.
"Process identification of 19th century print materials depends wholly on experience and judgment, and is a skill that slowly improves with practice," Reilly explains. "In order to develop skills in identifying albumen and salted paper prints, original prints must be seen and handled."
Reilly has written and lectured extensively on the environmental management of images and fine arts preservation. He is the director of the Image Permanence Institute, a recognized leader in the development and deployment of sustainable practices for the preservation of images and cultural property. IPI is jointly sponsored by RIT and The Society for Imaging Science and Technology.
The Albumen and Salted Paper Book is available in hardcover for $34.99 and can be purchased at http://ritpress.rit.edu or by calling RIT Press at 585-475-6766. RIT Press is a scholarly publishing enterprise at Rochester Institute of Technology.