RIT ranked among best graduate schools
Fine arts, engineering, physics and business programs earn top 2015 spots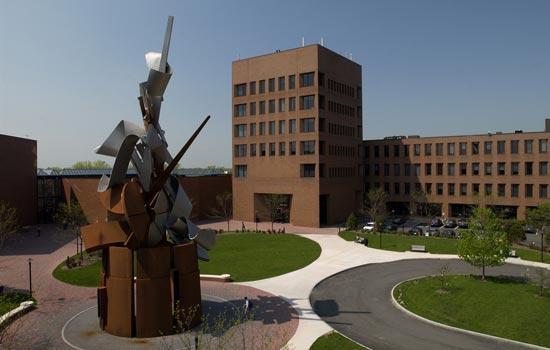 A. Sue Weisler
Rankings among the nation's top colleges and universities in graduate programs in fine arts, engineering, physics and business programs show the depth and breadth of quality educational opportunities available at RIT.
According to U.S. News & World Report's 2015 edition of America's Best Graduate Schools, RIT ranked:
Among the nation's best schools offering a Master of Fine Arts, tied for 27th among universities offering graduate level studies in fine art, sixth in photography, eighth in industrial design, and 12th in multimedia/visual communications. These rankings are based solely on a peer assessment survey of 230 Master of Fine Arts programs in art and design.
Among the nation's best physics graduate programs, RIT's School of Physics and Astronomy tied for 70th. Rankings were based on based on the results of surveys sent to academics in the field.
Among the nation's best engineering schools, with the Kate Gleason College of Engineering tied for 90th. U.S. News looked at programs that grant doctoral degrees, asking engineering school deans and deans of graduate programs, as well as corporate recruiters and company contacts, to rate overall quality. Indicators included student selectivity, faculty resources and research activity.
Among the nation's best online MBA programs, with the Saunders College of Business ranking 35th. These rankings were also based on surveys of deans, corporate recruiters and others, as well as other factors including salaries paid to graduates and employment rate.
Among the nation's best part-time MBA programs, Saunders College ranked 90th.
"We are honored to be recognized on a national level for our graduate programs," said RIT President Bill Destler. "The fact that RIT is consistently ranked among the best graduate programs in the nation in these diverse offerings — fine arts, business, as well as our long-established engineering college — is a credit to the academic quality and uniqueness of our university."
America's Best Graduate Schools, with more complete listings, is online at USNews.com.