RIT ranked among best graduate schools
Six programs earn top 2017 spots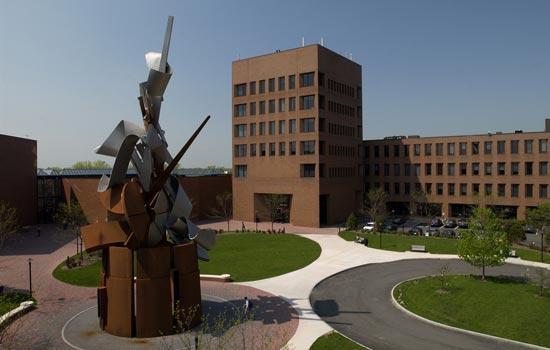 A. Sue Weisler
Six Rochester Institute of Technology graduate programs are ranked among the best in the nation, demonstrating the depth and breadth of quality educational opportunities available at the university.
According to U.S. News & World Report's 2017 edition of America's Best Graduate Schools, RIT ranked:
Tied for 33rd among the nation's best schools offering a master's in fine art, among universities offering graduate level studies in fine art. RIT ranked fourth among schools for the fine arts specialty of photography. These rankings are based solely on a peer assessment survey of 229 Master of Fine Arts programs in art and design;
Among the nation's best engineering schools, with the Kate Gleason College of Engineering tied for 87th. U.S. News looked at programs that grant doctoral degrees, asking engineering school deans and deans of graduate programs, as well as corporate recruiters and company contacts, to rate overall quality. Indicators included student selectivity, faculty resources and research activity;
85th among the nation's best graduate schools for business with top MBA programs, with Saunders College of Business moving up six spots from a year ago;
Among the nation's best part-time MBA programs, Saunders College ranked 175th;
Tied for 40th for the physician assistant program in the College of Health Sciences and Technology (ranking is retained from 2014);
Tied for 70th in physics for the College of Science's astrophysics program (ranking is retained from 2014).
America's Best Graduate Schools, with more complete listings, is online at USNews.com.