RIT ranks high in Wall Street Journal/Times Higher Education ranking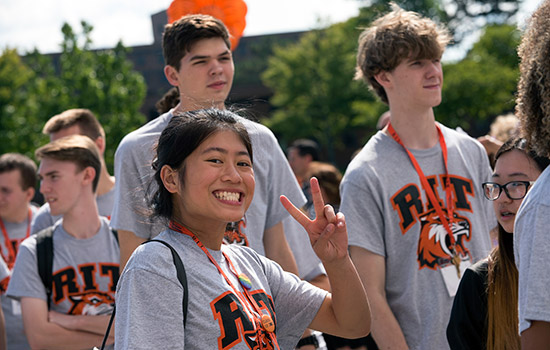 A. Sue Weisler
Rochester Institute of Technology placed 130th out of 1,054 U.S. colleges and universities in The Wall Street Journal/Times Higher Education College Ranking.
The ranking, developed in partnership with experts and universities, uses 15 individual performance metrics, grouped into four pillars representing Resources (30 percent), Engagement (20 percent), Outcomes (40 percent) and Environment (10 percent), indicators deemed most important to students when choosing a university, according to the ranking organization.
Almost 20 percent of the ranking relies on a survey conducted with 100,000 current U.S. students across all ranked colleges that asked about motivation, engagement with learning, career impact, and satisfaction and value. A second survey asked 10,000 academics, chosen at random, to vote for the best teaching and research universities in this country.
In the specific categories, RIT ranked 93rd for engagement, 159th in outcome, 177th for resources and 453rd in environment. RIT also received high scores for graduation rate and salaries earned upon graduation.
Within the Northeast region, RIT ranked 60th out of 303 institutions.