RIT receives funding for photonics workforce study
National Science Foundation funds RIT research on employee skills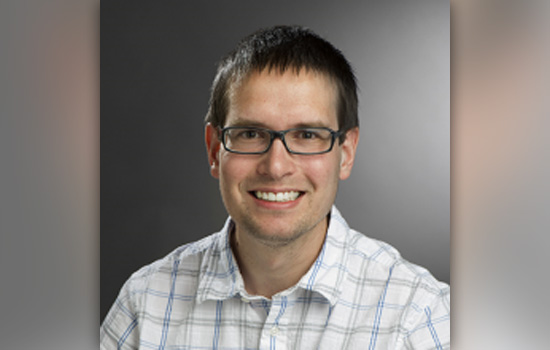 Photo provided
A wide ranging study of current practices in the photonics and optics industry will help educators better understand how to prepare students for job opportunities in that burgeoning field.
Researchers at Rochester Institute of Technology are using a $400,000 grant from the National Science Foundation to study workplace trends in a field that encompasses science, technology, engineering and mathematics or STEM disciplines. The three-year study focuses on skills that prepare students for photonics and optics jobs that are learned in high school, at community college and at the university level.
"If we can find common trends, then arguably we could prepare students better for these careers without giving up the core curriculum," said Ben Zwickl, assistant professor in RIT's School of Physics and Astronomy.
The impetus for the study grew from the national discussion of workforce development that over generalizes STEM jobs, he noted.
"A lot of times STEM jobs get lumped together," Zwickl said. "The reality is that there is a huge diversity among STEM jobs."
The RIT team is conducting more than 100 on-site, individual interviews with technicians (employees with high school diplomas, certificates or AS degrees), engineers and researchers (employees with BS to Ph.D. degrees), and direct supervisors and human resource personnel. The Photonics and Optics Workforce Education Research project identifies different math, physics and communication skills used on the job at the more than 60 small- to mid-sized photonics companies in Rochester, N.Y.
Rochester is the birthplace of the Optical Society and the new home to the nationally designated American Institute for Manufacturing Integrated Photonics, or AIM Photonics. The photonics hub promises to create thousands of jobs in the region.
Ninety-six percent of physics majors who graduate with a bachelor's degree are not going into academia, said Anne Leak, a postdoctoral researcher on the project.
"How we prepare those students needs to align with the skills they will need in the workforce and we don't have as much of an idea of what that is outside of academia," Leak said.
Project leaders Zwickl and Kelly Norris Martin, assistant professor in the School of Communication at RIT, are members of RIT's CASTLE, or Center for Advancing Science/Mathematics Teaching and Evaluation, and share an interest in discipline-based education research. While Zwickl is focusing on how employees use math and physics skills on the job, Martin is exploring how communication is specifically used in academia and in the workplace. This study investigates the type of communication—such as talking to colleagues, writing reports and making presentations—as well as the extent of that particular type of communication.
"I am interested in how people perceive communication and how they value it," Martin said. "I'm also interested if they think it's a trainable skill. Maybe it's easy to train someone on a certain machine, but sometimes it can be difficult to get someone to ask questions and communicate their findings. Is that skill something a company will give up on or will they provide extra training?"
There is a lack of existing research on the transfer of skills from college to the workplace, Zwickl noted.
"We are asking employees to reflect on their transition from school to work and to describe their learning curve," he said. "We're getting a snapshot of what happens when students take the next step."
The team is comparing the physics, math and communication skills that employees arrive with to what they learn on the job and what training their employers offer.
"The project is really exciting because it allows us to ask these new employees, 'What do you wish you had more of in college?' Martin said. "There isn't that much research that's done where people go into companies and either observe or talk to new employees."
Additional interviews with graduate students and faculty advisors at local universities will provide skill comparisons between academic and industrial domains. The series of hour-long interviews makeup the first phase of the project. The researchers hope in the second phase to shadow employees on the job.
The workforce study also investigates perceptions about a skills gap in STEM workers in the local photonics sector.
"One of the questions we ask all the companies is, 'Have you heard the term, 'the skills gap' in the news?'" Martin said. "'And what does it mean to you? Do you think there is a skills gap in Rochester in regards to photonics?'"
The claim has taken root in popular thinking without substantiating evidence, she noted.
The RIT team is also collaborating with the workforce development efforts of the AIM Integrated Photonics initiative, including University of California Santa Barbara's Center for Science and Engineering Partnerships, to design surveys on future workforce needs based on its early findings. These surveys will be sent to universities and companies across the country to determine what skills will be necessary to design and manufacture integrated photonics.
"The photonics and optics workforce study is especially timely for the physics community as a whole," Zwickl said.
The American Physical Society and American Association of Physics Teachers formed the Joint Task Force on Undergraduate Physics Programs to examine the diverse set of skills physics majors need to succeed in a diverse range of careers.
"The APS and Joint task force are trying to make sure that physics majors, not only have a strong content and skill set for doing physics but also for working in a business place—entrepreneurial skills, communication skills and innovative thinking," Leak said. "While the workforce development project focuses on one area—photonics—it's a really rich area where there will be a lot of job opportunities. We hope to be able to inform some of those discussions that take place on institutional change."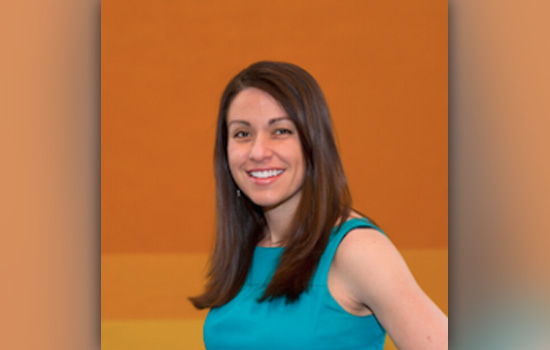 Photo provided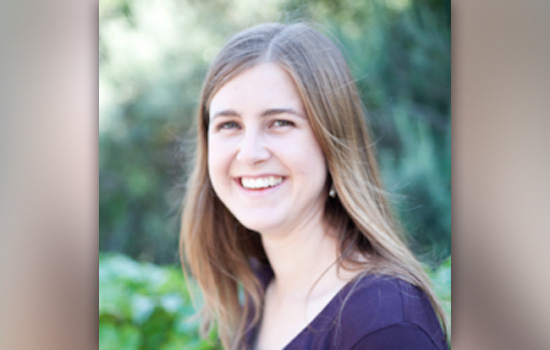 Photo provided