RIT receives grant to support STEM transfer students
Scholarship and support program would be directed toward low income students from two-year colleges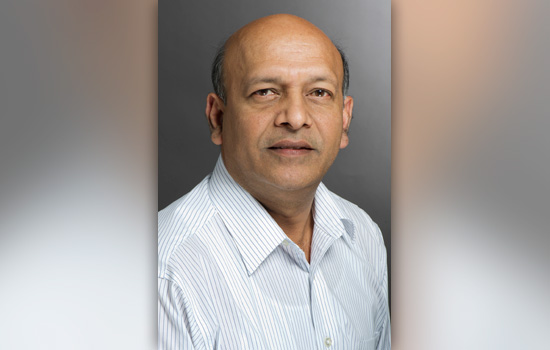 Rochester Institute of Technology received a five-year grant of nearly $1 million from the National Science Foundation to provide scholarship support to transfer students in undergraduate engineering and engineering technology degree programs.
The award, part of NSF's Scholarships in Science, Technology and Mathematics Program, will support 78 high-achieving, low-income transfer students from two-year colleges. The project will focus on alleviating challenges often encountered by vertical transfer students—defined as those transferring from two-year college programs into four-year bachelor's degree programs— by adding extended orientation for the scholars and by customizing individual interventions and support including mentoring and academic advising.
"This is an extremely attractive pool of students to draw upon because these students are interested in STEM fields, have shown that they can handle the demanding work in these disciplines and they are ready to do more," said Vinnie Gupta, professor of mechanical engineering in RIT's Kate Gleason College of Engineering, who will administer the scholarship program.
Nationally, the emphasis has been on encouraging students in K-12 programs to consider STEM degrees. Gupta sees students from two-year colleges as ideal candidates to recruit from to further enhance STEM participation, adding, "Students graduating from two-year colleges have already demonstrated that they are academically motivated and persistent."
Scholarship awards of $2,500 per semester for the first four semesters of full-time enrollment, for a total of $10,000, will be available to each transfer student. To be eligible for the program, a student will need to be accepted into a bachelor's degree program, transfer at least 50 credit hours (or the equivalent) and demonstrate financial need by completing the Free Application for Federal Student Aid.
Departments participating in this project are mechanical engineering, electrical and microelectronic engineering, computer engineering, industrial and systems engineering from the Kate Gleason College of Engineering, and all four engineering technology departments in the College of Applied Science and Technology. Department chairs and advisors within each of these degree programs will oversee academic support and mentoring for the transfer students.
"We want to make sure they start their RIT life in a positive way," said Gupta. "During each academic term, we'll not only be monitoring their academic performance but also helping them get their financial, academic, social and personal life in balance to succeed here at RIT."
Since 2008, Gupta has led similar transfer student support and scholarship programs that have been successful in recruiting, retaining and graduating students in STEM programs. Part of the terms for the new award are to formalize the research and assessment of factors for successful degree completion by transfer scholars. He is joined on the research team by DeAnn Pettinelli, associate director, RIT Office of Financial Aid and Scholarships; Franz Foltz, associate professor, public policy and science, technology and society, College of Liberal Arts; College of Applied Science and Technology participants are Manian Ramkumar, interim dean; Michael Eastman, department chair of ECTET; Todd Dunn, department chair of civil engineering technology; and Daniel Johnson, department chair of packaging science; Kate Gleason College of Engineering participants are Scott Grasman, department chair, industrial and systems engineering; James Moon of electrical engineering; and Roy Melton of computer engineering. An additional team member is Xiufeng Liu, director, Center for Educational Innovation at the State University of New York at Buffalo, who will act as the external research and outcomes evaluator.
Topics