RIT remains among 'Great Colleges to Work For'
University named to 'The Chronicle of Higher Education' annual list for fourth time in five years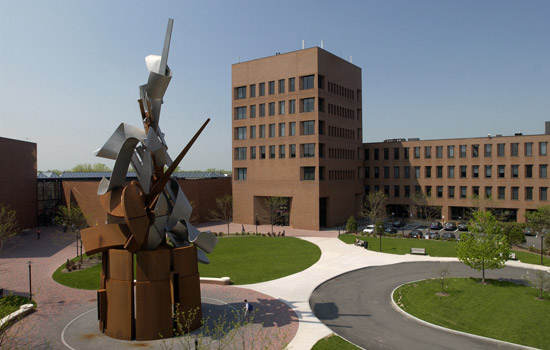 Rochester Institute of Technology has been recognized by The Chronicle of Higher Education on the publication's list of "Great Colleges to Work For 2012." This is the fourth time RIT has been highlighted in the annual survey's five-year history.
Among large four-year universities, RIT was specifically cited for its compensation and benefits. The university is one of 103 colleges and universities—among nearly 300 institutions participating in the survey—designated as "outstanding institutions" for employees, according to an Aug. 5 announcement by The Chronicle. RIT was also recognized as a great workplace by the publication in 2011, 2009 and 2008.
Judy Bender, RIT's assistant vice president for human resources, says she is pleased The Chronicle acknowledged the university's employee wellness initiatives.
"We recognize that by providing employees with resources to maintain their good health and by educating them about making personal choices that promote good health, we can enhance our employees' quality of life, improve their effectiveness at work and at home and slow the increasing cost of health care for everyone," Bender says.
About 47,000 people employed in higher education nationally completed the survey, which identified 12 features of excellent academic workplaces—categorized as leadership, careers, compensation and the workplace.
"Open channels of communication, along with concrete ways of appreciating employees and helping them balance work and home, are hallmarks of great academic workplaces," according to The Chronicle. "At colleges, such policies have become more important as a slow national economy delays or shrinks raises."