RIT remembers Sept. 11 with photo exhibit
'9/11: The First 36 Hours' showcases emotional still images shot by RIT alumni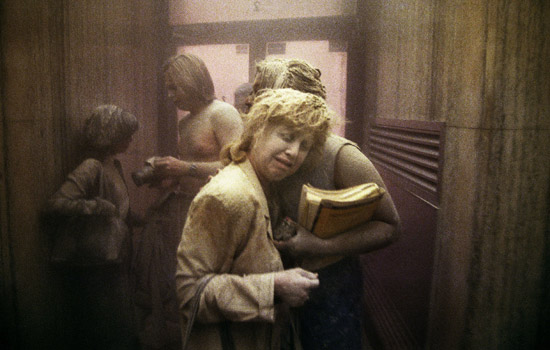 Courtesy Aristide Economopoulos/The Star-Ledger
Rochester Institute of Technology will commemorate one of the darkest days in American history with a new photo exhibit featuring still images of the events of Sept. 11, 2001, photographed by RIT alumni.
The exhibit, "9/11: The First 36 Hours," will feature photojournalist Aristide Economopoulos, an RIT alumnus, who survived photographing the World Trade Center following the attacks. Economopoulos will give a short presentation during an opening reception at 4 p.m. Sept. 9 in RIT's Frank E. Gannett Hall.
"The pictures are important in a sense that we have to bear witness to the events of that day," Economopoulos says. "We have to face the truth of what happened."
Photojournalists Gary Ell, Michael Geissinger, Michael Lutzky, Robert Ripps, Debra L. Rothenberg, Max Schulte and Mario Tama will also be featured in the exhibit. The images will be on display in the public common areas of the College of Imaging Arts and Sciences and the School of Photographic Arts and Sciences and will run until Oct. 17. The exhibit is free and open to the public.
##
WHAT: Exhibit, "9/11: The First 36 Hours," featuring photojournalist Aristide Economopoulos
WHEN: 4 p.m. Sept. 9
WHERE: Frank E. Gannett Hall, School of Photographic Arts and Sciences lobby
MEDIA PARKING: E Lot, visitor parking