RIT researcher named clinical editor of journal
Dr. Laurence Sugarman lauded for guest editing, scholarship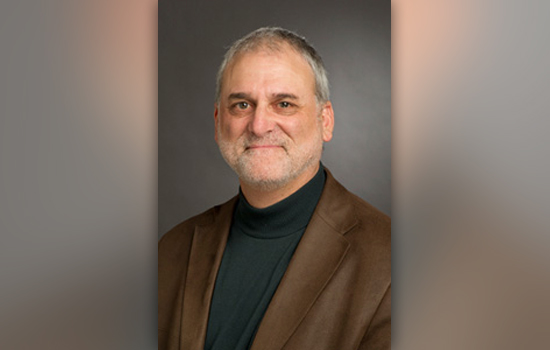 Rochester Institute of Technology research professor Dr. Laurence Sugarman was elected clinical editor of the peer-reviewed American Journal of Clinical Hypnosis at the annual meeting of the American Society of Clinical Hypnosis in Jacksonville, Fla., in March.
Sugarman, who delivered the meeting's final keynote address, is the director of the Center for Applied Psychophysiology and Self-Regulation in RIT's Institute for Health Sciences and Technology, and a general and behavioral pediatrician at Easter Seals Diagnostic and Treatment Center. Sugarman also sits on the board of directors of AutismUp, the leading autism organization in Rochester with more than 2,000 members.
The journal's January publication—a special issue on the essence of hypnosis, which Sugarman guest edited—garnered the society's top four authorship awards. The prestigious Milton H. Erickson Award for "scientific excellence in writing on clinical hypnosis" went to the lead paper Sugarman wrote with co-author Anna Hope, a mental-health clinician at the center at RIT.
"It is unprecedented that all of this year's awards recognized papers from the same issue of the Journal," said Stephen Lankton, editor-in-chief of American Journal of Clinical Hypnosis. "This attests to the editorial talent of our guest editor, Dr. Sugarman, and is one of the reasons for his selection as clinical editor. We look forward to more from him."
As clinical editor, Sugarman will provide the editor-in-chief with up-to-date information about clinical research, publication, techniques and details about case reports.
Sugarman will also guest edit the spring 2016 special issue.
To watch a brief video interview with Laurence Sugarman about clinical hypnosis and autism spectrum disorder, go to https://www.youtube.com/watch?v=LdRgm336dTU.