RIT researcher to study energy storage in U.S. grid
NSF grant will help identify potential environmental issues and help establish policy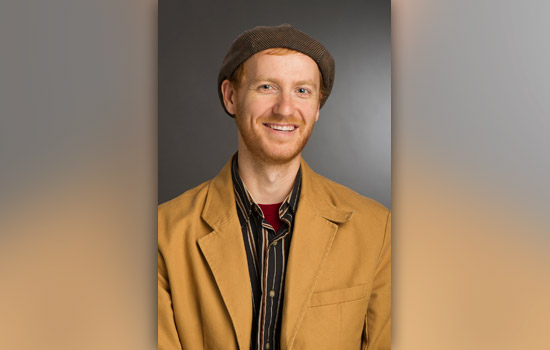 A researcher from Rochester Institute of Technology has received a $149,000 collaborative research grant from the National Science Foundation to study the environmental effects of energy storage on the electricity grid.
Over the past 10 years, the energy storage industry has grown rapidly, enabling energy produced by wind, water and solar power to be stored in a variety of forms and capabilities, including fast-discharge batteries and flywheels for use in national energy grids. Many companies, from Tesla to General Electric, are offering grid-scale batteries or other storage technologies, and adoption of the technology is ramping up.
"The emissions effects that their usage would cause is mostly unstudied and a bit complicated," said Eric Hittinger, an assistant professor of public policy at RIT's College of Liberal Arts and a faculty member at RIT's Golisano Institute for Sustainability. "If you have big batteries on the grid, it tends to shift around which generators are used and when they are used. On the plus side, storage can be used to save up excess renewable energy rather than waste it. But storage might also mean more use of low-cost coal generation or other fossil fuels."
Most energy storage devices have no direct emissions under normal operation, Hittinger said, and storage is normally viewed as a partner technology to renewable energy and often associated with "clean" technology. Depending on how that energy is used, it's not clear what ramifications energy storage will have, because it depends on both how storage is used and what else is on the electricity grid.
"It is important to do this work now, before storage is out there in bulk, to head off any issues," Hittinger said. "The grant research we will do will help resolve what the system-wide emissions effects of storage will be and what rules or strategies will best reduce or eliminate the issue."
He said the first objective is to understand the climate, health and environmental effects of operating energy storage devices in the United States. The second objective is to propose new electricity system policies that allow the economic benefits of storage to be captured without causing inadvertent emissions.
Hittinger said producing electricity is responsible for 31 percent of all carbon dioxide emissions, 73 percent of sulfur dioxide emissions, and 14 percent of nitrous oxide emissions.
As part of this collaborative research grant, Hittinger will work with Ines Azevedo, a professor in the Department of Engineering and Public Policy at Carnegie Mellon University, which is receiving a matching NSF grant. Her students will be working to better understand how changes to the electricity grid affect emissions.
RIT students will be taking data from the Carnegie findings and applying how adoption of energy storage would likely change the electricity storage system, both in terms of emission and economics.
Hittinger and Azevedo have a history of collaborative research. Work on this project is expected to begin this fall.
Topics