RIT scores high in 'CEO Magazine' MBA rankings
Saunders College of Business noted for Tier One MBA and Executive MBA programs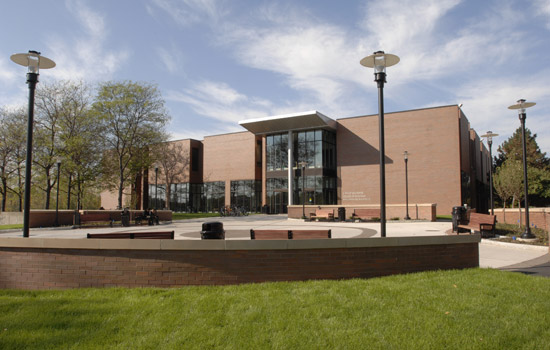 A. Sue Weisler
Rochester Institute of Technology's graduate business programs continue to be among the best in the nation and globally among colleges and universities.
In The CEO Magazine's 2017 Global MBA Rankings, released earlier today, RIT's Saunders College of Business placed:
Tier One: North American MBA Rankings
Seventh place in the Global Online MBA Rankings
Tier One: 20th place in the Global Executive MBA Rankings
In a 20 percent increase in submissions from 2016, CEO ranked 290 MBA, Executive MBA and online MBA programs, among 160 institutions across North America, Europe, Australia, New Zealand and the BRICS (Brazil, Russia, India, China, South Africa).
"We are honored that Saunders College of Business achieved CEO's Tier One global status for our MBA programs—where we emphasize a highly collaborative format that incorporates the latest advances in cohort-based learning," said Saunders College Dean Jacqueline Mozrall. "With the rapid change in technology and workplace demands, our customized degree options have proven to be a difference maker for students in achieving their professional and personal goals."
CEO Magazine used a ranking system geared and weighted to fact-based criteria, including quality of faculty, international diversity, class size, accreditation, price, gender parity, work experience, professional development and international exposure. Schools were ranked as Tier One or Tier Two based on the overall percentage score from these data points.
The complete CEO Magazine Global MBA Rankings 2017 can be viewed in the latest edition of CEO Magazine or online at the magazine's website.