RIT seeks partnership with Moscow State University
Faculty ambassadors from the College of Science explore research connections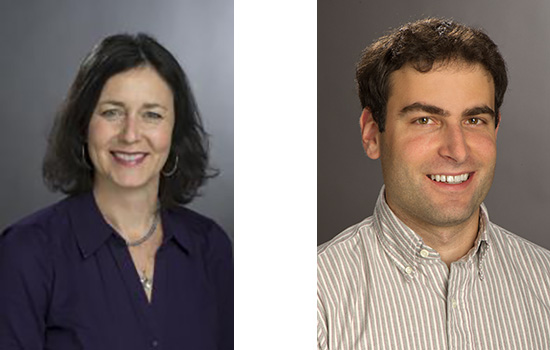 Rochester Institute of Technology faculty will meet in January with their counterparts at Lomonosov Moscow State University, while RIT students learn about winter ecology in Russia.
A contingent from the College of Science will travel to Russia Jan. 9-16 for a conference focusing on opportunities for collaboration and student exchanges between the two universities. The meeting will be held at the Zvenigorod Biological Station outside of Moscow.
Five RIT students will attend a short course on winter ecology held concurrently at the field station and taught by Carrie McCalley, assistant professor in the Thomas H. Gosnell School of Life Sciences, and Celia Evans, a professor of forest ecology at Paul Smith's College.
"Moscow State University has a relatively new initiative to develop more master's programs in English, so there are great opportunities to partner with their faculty to develop international experiences for our graduate students and foster new research collaborations for both faculty and students," said Christy Tyler, associate professor in the Gosnell School of Life Sciences and director of the graduate program in environmental science.
Moscow State University is one of the premier educational institutions in Russia, dating back to 1755, and has a student body exceeding 40,000 undergraduates and 7,000 graduates. It was ranked in the top 75 universities in the world in science by the Shanghai World University Rankings.
Partnering with top-level international universities is part of the emphasis on global collaborations and partnerships in RIT's Strategic Plan.
"Moscow State University's interest in partnering with RIT researchers is a testimony to the quality of scholarship being produced by our faculty," said James Myers, associate provost of international education and global programs at RIT. "Strategic partnerships with the world's leading research institutions will advance our international reputation and open new and exciting opportunities for our students, faculty and staff."
Tyler and Matt Hoffman, assistant professor in the School of Mathematical Sciences, are leading the RIT delegation of science ambassadors representing their individual research interests and specific academic programs at RIT. Tyler and Hoffman will discuss coastal marine ecology and computational modeling; Nathan Cahill, associate professor, in the School of Mathematics, will discuss algorithms and image processing; Susan Pagano, associate professor in the Gosnell School of Life Sciences, will talk about ecology and ecophysiology; André Hudson, associate professor in Gosnell School of Life Sciences, will talk about biotechnology and bioinformatics; and Jeremy Cody, associate professor in the School of Chemistry and Materials Science, will discuss chemistry education and energy research at RIT. The group will also spend a day at the university campus in Moscow to make additional connections with faculty.
"I'm interested in their applied and computational math groups there," Hoffman said. "And with the Ph.D. program in mathematical modeling starting at RIT, I was interested in exploring if there is a possibility of any overlap in computational classes or and research that we could take advantage of for both our MS and Ph.D. programs."
Travel funding was provided by Anthony Vodacek, the Paul and Francena Miller Chair. Vodacek, professor in RIT's Chester F. Carlson Center for Imaging Science, works with the RIT Office of International Education and Global Programs to extend the university's global focus and international education opportunities.
The impetus for exploring a partnership with Moscow State University was first suggested by Evans at Paul Smith's College. She teaches winter and summer ecology courses at the university's field stations outside of Moscow and at the White Sea. Last year, Evans approached Tyler and McCalley about potential academic and research opportunities and invited them, along with Hoffman, to join her for 11 days in the summer.
McCalley and Evans are co-teaching the two-week winter ecology course to students from RIT and Paul Smith's College. Talks are underway for a shared aquatic ecology course in the summer as well.
"Ultimately, our goal is to submit proposals to the National Science Foundation's Partnerships in International Research and Education program and to build research partnerships and educational opportunities for students," Tyler said.
Topics