RIT selects site for new hockey arena
Gene Polisseni Center to be located directly south of Student Alumni Union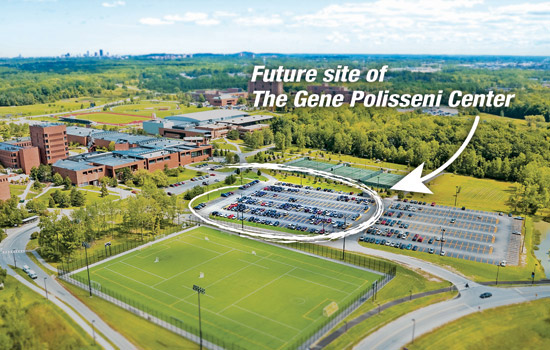 Plans for a new RIT hockey arena have taken another step forward with selection of the official site. University leaders have determined the Gene Polisseni Center will be constructed on the south side of campus—south of the Student Alumni Union.
The location, adjacent to the existing turf athletic field, creates an "athletics spine" running north to south between the residence halls and the university's academic corridor. Additional sporting and student recreation facilities within close proximity include Clark Gymnasium, Frank Ritter Arena, Gordon Field House and Activities Center, and RIT stadium.
James Watters, senior vice president for finance and administration, believes the chosen site is ultimately the most convenient for individuals attending hockey games and other activities at the Gene Polisseni Center.
"Its central location makes it accessible to all students residing on campus who will be within easy walking distance of the facility," Watters says. "Also, having it positioned south of the university's other venues will allow us to manage multiple events on campus simultaneously without creating significant traffic congestion."
An exact configuration for how the Gene Polisseni Center will be positioned in relation to the current campus landscape is still being determined, but RIT officials expect that a large portion of the parking spaces located in U Lot will be relocated. BBB Architects, lead architects for the project, is expected to present formal design plan for the arena later this summer.
Meanwhile, RIT continues its Tiger Power Play—The Campaign for RIT Hockey. The fundraising effort in support of the Gene Polisseni Center is currently more than halfway to its $15 million goal. Construction is expected to cost between $30 million and $35 million. RIT is developing a business plan for the facility's operation intended to cover the remaining expenses.
Video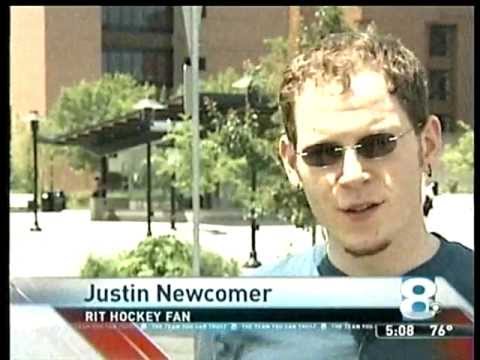 Topics