RIT Student Revels in High School Teacher's Survivor Success
First-year student Alexandra Cooper played a small role in Bob Crowley's victory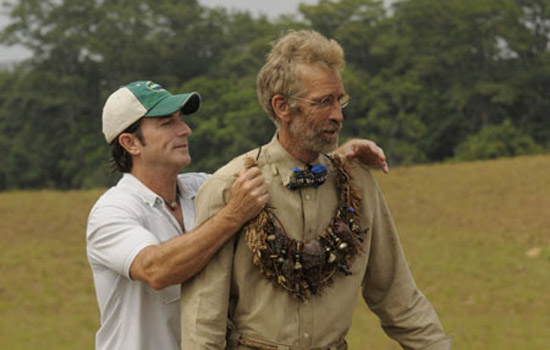 CBS
Alexandra Cooper was convinced that Bob Crowley, her high school physics teacher, was going to be the next Survivor champion. But that confidence didn't temper her celebration of his victory.
"At first, I couldn't breathe," says Cooper, a first-year chemistry student, of her reaction. "And then there was lots of screaming."
Cooper and her classmates at Gorham High School in Maine were instrumental in helping Crowley reach Africa, where this season's version of the hit CBS series took place. They helped him fill out his application and create his audition tape.
"From the beginning, my entire class knew he was going to win. He never takes 'no' for an answer," says Cooper. "He's a great teacher. His class was always the most anticipated class of the day. He taught through stories and demonstrations, and not in the typical way. He's also an incredibly nice man and is true to his word."
Cooper joined her boyfriend Andrew Pinkham (also a former student of Crowley's), her residence assistants and others on her floor each week to see what "Mr. Crowley" would be up to next. The group even wears customized t-shirts emblazoned with Crowley's signature bow tie.
Cooper saw Crowley over Thanksgiving break. He spoke highly of the entire cast and his Survivor experience, but he didn't give any hints about the show's outcome. Following his victory in Sunday's live finale, Crowley is now in the midst of a media tour, but Cooper is excited about seeing him over the upcoming holiday break.
"I can't wait to go home and celebrate with the entire school and give him a big hug."
Topics