RIT students building community partnerships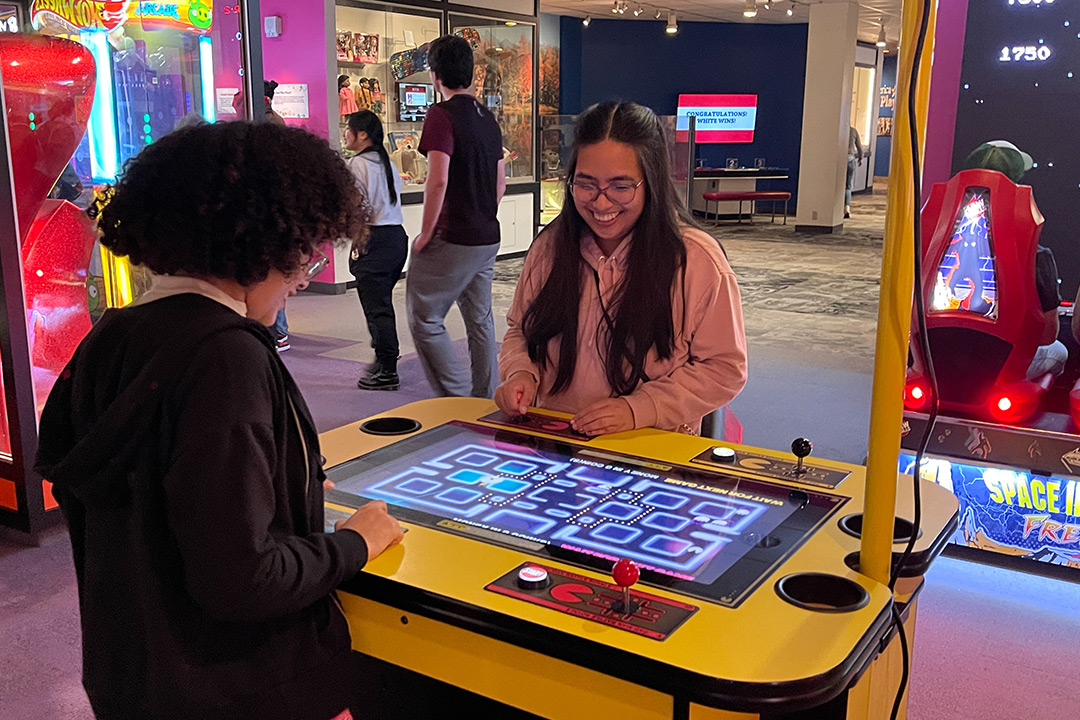 What started as a program to help Rochester Institute of Technology students get to know more about the community has also resulted in strengthened partnerships between the university and local organizations.
Into the ROC has seen steady growth since it started in 2016, with more than 2,000 students participating last academic year. The program, managed by RIT's Center for Leadership and Civic Engagement, features about a dozen trips in the community per semester, mostly on Saturdays. Most are free and include transportation.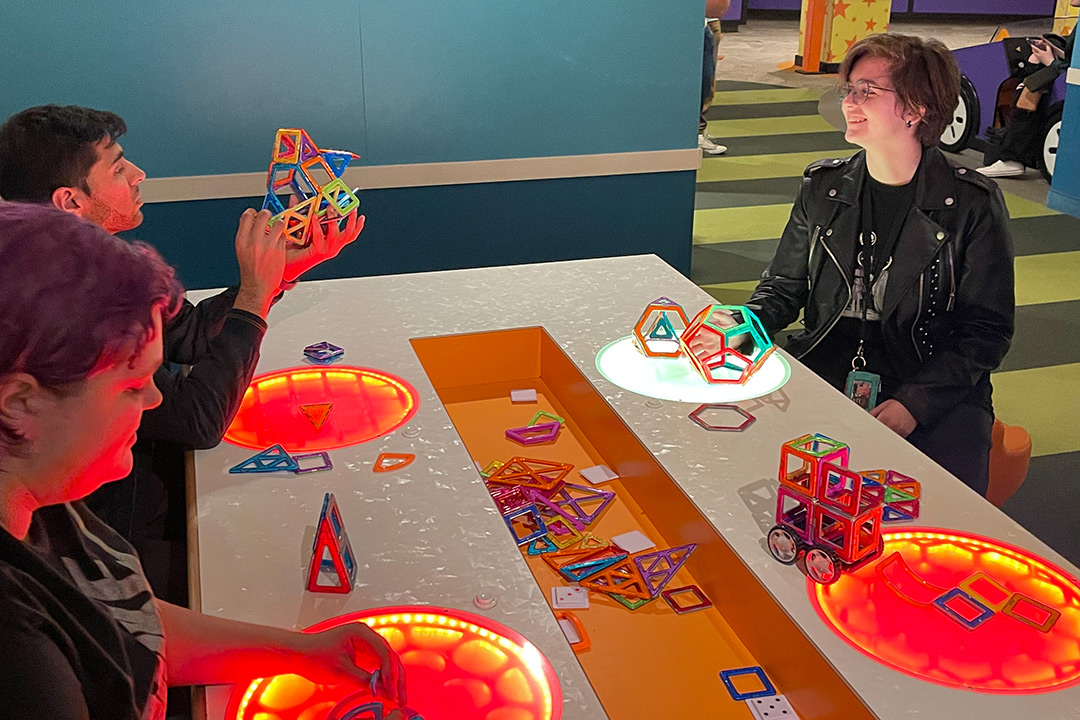 C.J. Nilosek
"The main purpose is to get students out there to experience Rochester in all its glory and engage in a holistic way, offering us the opportunity to get students engaging in volunteering and knowing the diverse leaders we have in the community," said Grace Carlic, civic engagement coordinator for RIT's Center for Leadership and Civic Engagement.
Into the ROC is the culmination of established partnerships between the university and some of the area's most active organizations, highlighting the area's unique people, places, and possibilities for collaboration in volunteering, or seeking employment. Recent outings included trips to the Seneca Park Zoo, Flower City Pickers, Kettle Ridge Farm, Washington Grove, Geva Theatre, Genesee Land Trust, and Rochester Philharmonic Orchestra.
A recent college night at The Strong National Museum of Play in downtown Rochester had more than 500 RIT students in attendance.
Zoe Zapata, a third-year humanities, computing and design major from the Bronx, attended the event. Although she's unsure what lies ahead for her after RIT, she said she will definitely come back to visit Rochester because of the connections she's made here.
"I had been to the museum to volunteer once, but this was the first time going for fun," Zapata said. "Honestly, everyone was acting like a kid because it was so much fun. We were looking at toys from our childhood, played with Etch-A-Sketches, went to an area where you could dance and they took our thermal images, and spent half the time in the Sesame Street section playing with hand puppets. It was so much fun."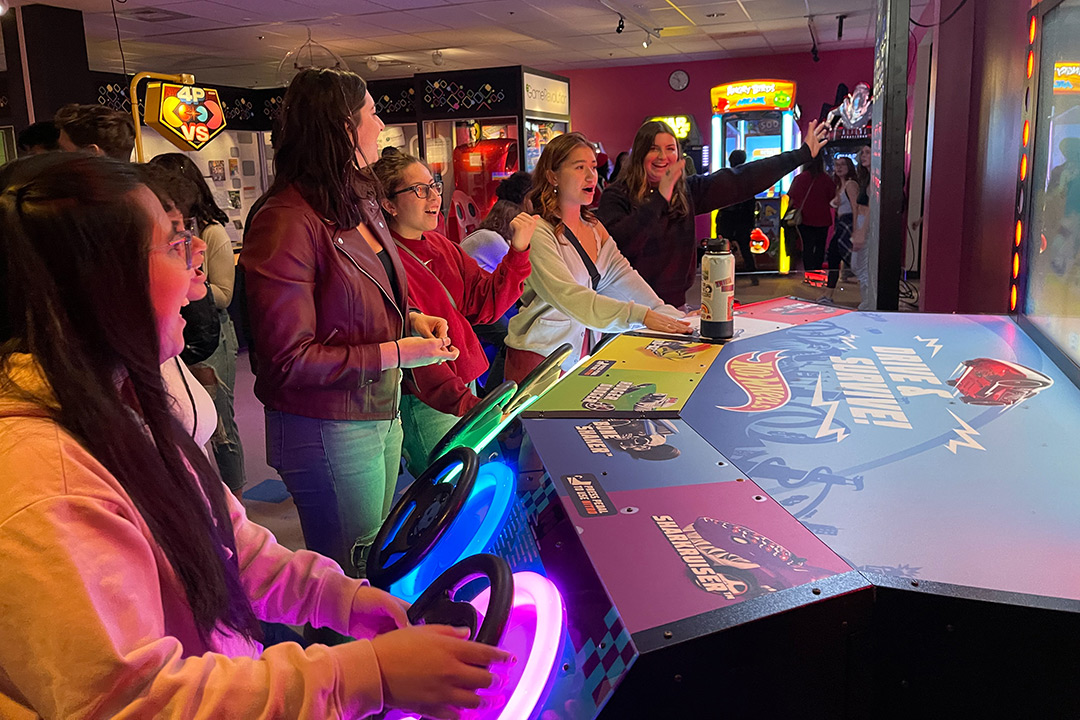 C.J. Nilosek
Into the ROC's goal to connect students to the community has been easily realized. But another benefit is emerging: it is hoped that stronger connections with the community mean more graduates will make the Rochester region their home. For these reasons, Into the ROC has worked closely with CampusROC, an initiative from the Greater Rochester Chamber of Commerce and ROC2025, with the mission to promote Rochester both as an attractive destination for students to attend college and as a desirable community for them to live and work after graduation.
Through this collaboration, hundreds of RIT students are transported to CollegeFest, an annual event in the fall where local employers and businesses gather at Innovation Square to better connect students to the downtown area for employment opportunities.
CampusROC's vision is that the Rochester region will be known throughout the country and world as a center for college students. With that goal in mind, Into the ROC serves as a bridge for students to make a personal connection with the area through their service and exploration.
Matt Hurlbutt, president and CEO of Greater Rochester Enterprise, encourages these connections, saying when graduates stay in Rochester, it's a win-win situation for them as well as area companies seeking highly-trained employees.
"Thousands of RIT alums are working at a wide range of businesses throughout the Greater Rochester region, from engineers at L3Harris, Panasonic and Plug Power, cybersecurity experts at Security Risk Advisors to game design innovators at Workinman Interactive," Hurlbutt said. "RIT has trained exceptionally talented individuals who are achieving professional success and making an impact on the world through their work at Rochester-based companies."
In addition to partnerships with local attractions and businesses, Into the ROC highlights a variety of nonprofit organizations. Since the inception of the program, RIT students have completed more than 1,600 hours of community service equaling $49,012 in an estimated local economic impact.
Carlic said more students who attended Into the ROC sessions have volunteered with nonprofit employers in the area. Some students regularly visit the Public Market and collect unsold produce for RIT's FoodShare program.
Into the ROC is made possible by support and partnership from Kovalsky-Carr Electric Supply Co.
Topics