RIT's 14th annual Creative Industry Day set for March 21 at Gordon Field House
Nearly 70 companies far and near attend yearly event seeking university's creative talent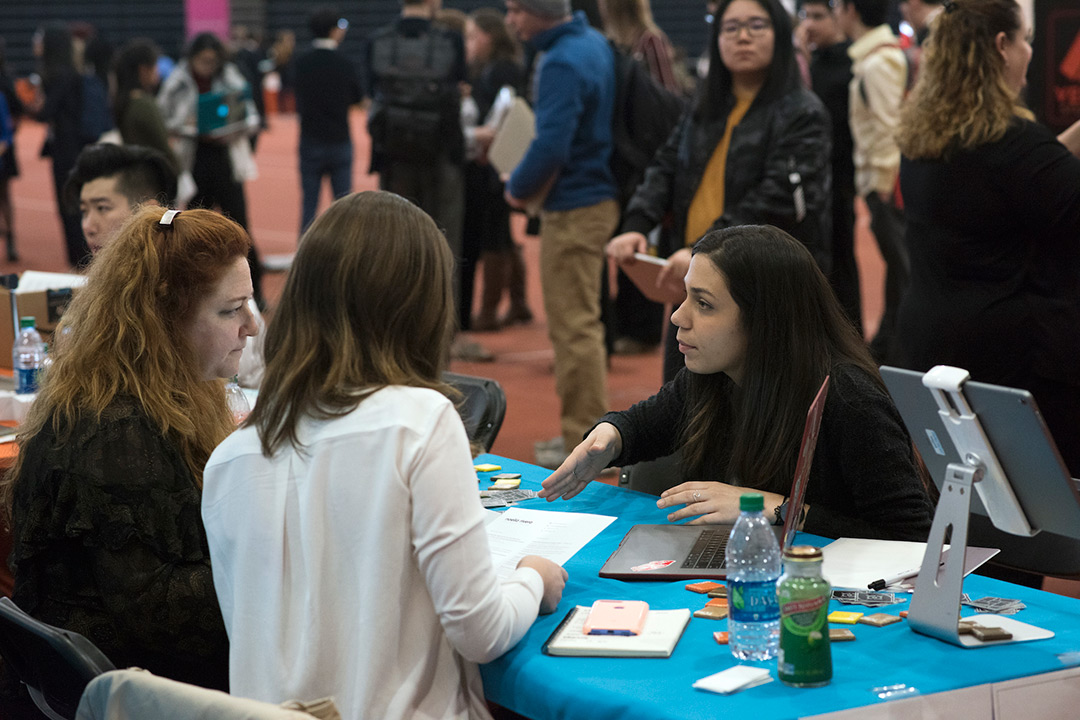 A. Sue Weisler
Rochester Institute of Technology's 14th annual Creative Industry Day, which provides companies like Adobe, Blue Sky Studios and Google the opportunity to meet with RIT's creative talent in a career-fair setting, is scheduled for Thursday, March 21, inside Gordon Field House.
The event, which is geared toward students interested in working in the creative industry, draws College of Art and Design (CAD) students and alumni in areas such as art, design, film, photography and crafts along with related majors like game design and mobile computing from RIT's B. Thomas Golisano College of Computing and Information Sciences (GCCIS)
Organized and sponsored each year by RIT's Office of Career Services and Cooperative Education, Creative Industry Day begins with two career panel discussions—"Young Professionals" from 11 a.m. to noon, and "First Impressions"—followed by portfolio reviews and networking from 1 to 6 p.m.
According to Gretchen Burruto, associate director for digital communications in career services, the event's goal is "to offer career-related programming and the opportunity for RIT student talent to meet creative industry professionals, get feedback on their portfolios, discuss job opportunities and make valuable connections that may benefit their career."
She added that many of the professionals who travel to campus to attend the event each year include alumni returning to represent their companies or share their experiences and advice to current RIT students.
The event will feature a wide range of businesses from large global companies such as Saatchi & Saatchi, Mattel Inc., and Bose Corp., to digital design agencies and visual effects firms from across the country. In all, nearly 70 companies are expected to be on the RIT campus.
Students attending the event are encouraged to use the hashtag #RITCreativeIndustryDay on Twitter. For details, go to www.rit.edu/creativity or call 585-475-2301.
Topics