RIT's Golisano Institute for Sustainability forms partnership agreement with SUNY Geneseo
Qualified students at state college will be able to enroll in sustainable systems MS program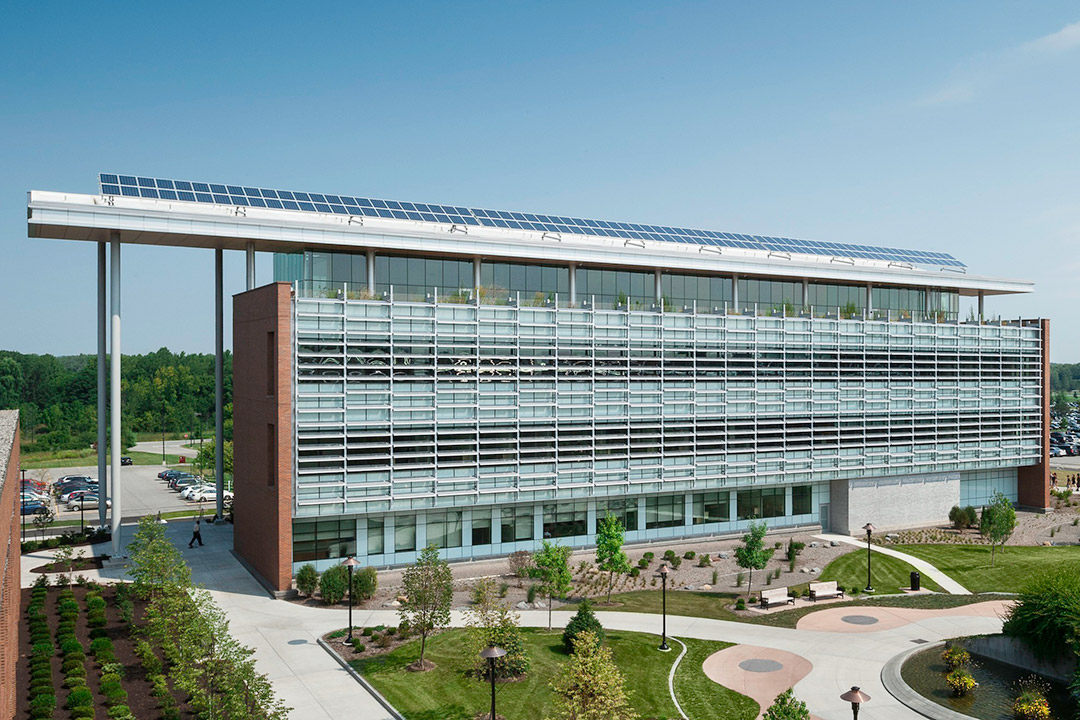 A partnership agreement between Rochester Institute of Technology's Golisano Institute for Sustainability (GIS) and SUNY College at Geneseo will enable students from the state college to enroll in RIT's sustainable systems MS degree program beginning next fall.
The partnership involves the sustainability department at GIS and SUNY College at Geneseo's sustainability studies program, or other bachelor's degree programs that meet the admission criteria set forth by RIT-GIS for the MS degree in sustainable systems, according to Amit Batabyal, interim head of the sustainability department at GIS.
Once accepted, eligible SUNY Geneseo juniors will be able to enroll in GIS, where they will be required to maintain a minimum GPA and take required courses.
"This private-public partnership allows qualified SUNY Geneseo undergraduate students to come to RIT to pursue a degree in one of our flagship offerings at the graduate level—namely, the MS in sustainable systems," said Batabyal, Distinguished Professor and the Arthur J. Gosnell Professor of Economics in RIT's College of Liberal Arts.
"This is an excellent opportunity for graduates from our sustainability studies and related programs to continue to advance their education and preparation for professional careers," said David Robertson, professor and chair of SUNY Geneseo's Department of Geography & Sustainability Studies. "We are excited to be partnering with RIT to grow graduate school opportunities for Geneseo students in the region."
The agreement came together under the leadership of Nabil Nasr, associate provost and GIS director; Batabyal; and Melanie Blood, associate provost for Academic Affairs at SUNY Geneseo.
The sustainable systems MS degree at GIS accepts students from any academic background and encompasses a wide range of interdisciplinary studies in sustainability science. Students comprehensively learn and experience the methods that lead to environmental, social, technological, and business success, working one-on-one with a faculty advisor to tailor the degree to their sustainability interests.
RIT announced a similar sustainability partnership agreement between GIS and Wells College in Aurora, N.Y., earlier this year.
Topics