RIT's International Education Week activities set to kick off
Rick Steves to speak during annual ROC Your Global Future Conference co-hosted by RIT Global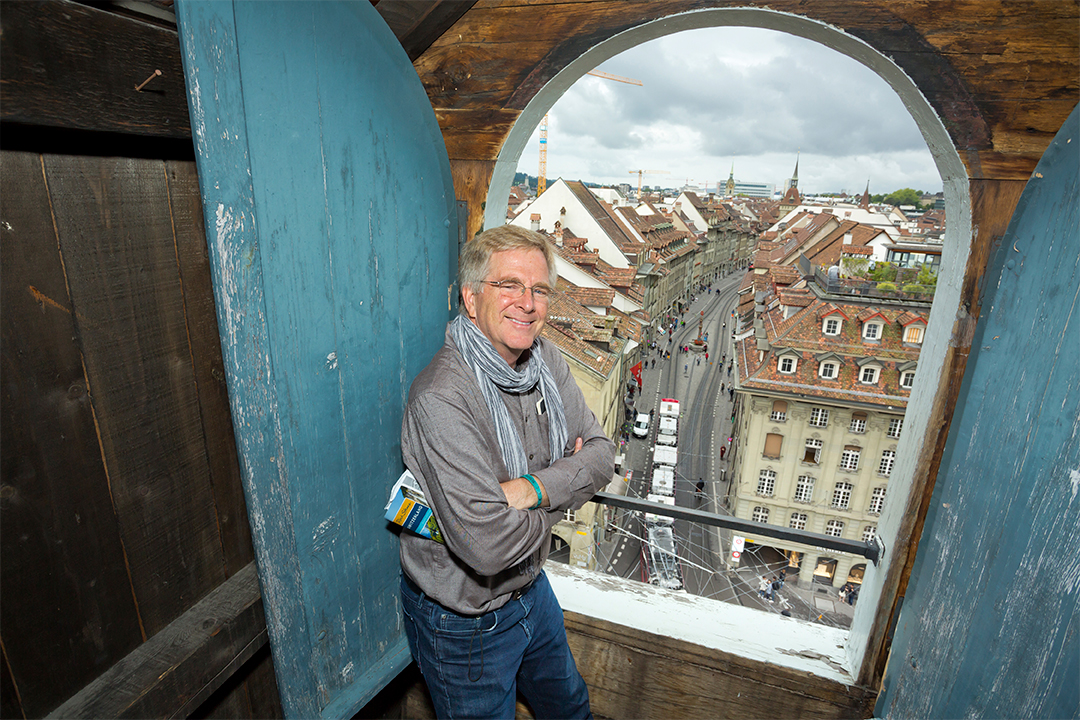 Provided
RIT will celebrate international education in all its forms during a wide-ranging series of events featuring invited speakers, informational sessions, cooking and dance workshops, gaming tournaments, and more. The university celebrates International Education Week (IEW) from Nov. 12 to 19.
RIT kicks off IEW with a celebration from 11:30 a.m. to 2 p.m. on Friday, Nov. 12 at the Fireside Lounge. All students are invited to attend the event, which will feature food, games, prizes, activities, and entertainment. IEW highlights include:
The fifth annual ROC Your Global Future conference will feature a virtual talk by travel writer and TV personality Rick Steves on Tuesday, Nov. 16 from 5 to 6 p.m. on Zoom. Steves will talk about how international travel is more than just sightseeing and trying new foods, but an opportunity for students to be global citizens and make a positive difference in the world. The event is free and open to students as well as the RIT campus community. After Steves' presentation, he will take questions from the audience. Interpreters have been requested.
The eighth annual Global Learning Symposium will go virtual this year and will feature presentations from students highlighting academic projects from their time abroad or as part of Virtual Intercultural Experiences. Look for the 2021 Global Learning Symposium Gallery to view the presentations from Nov. 15 to19 through the GLS website.
The Native American Student Association, ALANA Collegiate Association (ACA), the American Indian Science and Engineering Society (AISES), Native American Future Stewards Program, and the International House are co-hosting "Frybread n' Friends." A member of the Native American Student Association, sustainability Ph.D. student Sherry Sneezer, will teach attendees how to make traditional Navajo frybread and the various ways to eat it. Stop by to eat some delicious frybread and stay for the camaraderie and community. Register in Campus Groups.
International Education is a joint initiative of the U.S. Department of State and the U.S. Department of Education to promote programs that prepare Americans for a global environment and attract future leaders from abroad to study, learn, and exchange experiences. RIT has more than 2,000 international students studying at RIT and typically more than 400 RIT students step outside of their comfort zones each year to study outside the U.S. on short-term, semester, or academic year programs.
To view a full list of events, go to the RIT Global website.