RIT's Saunders College of Business waives GMAT/GRE tests for fall 2020 graduate applicants
Waiver helps support prospective students dealing with test-taking issues related to COVID-19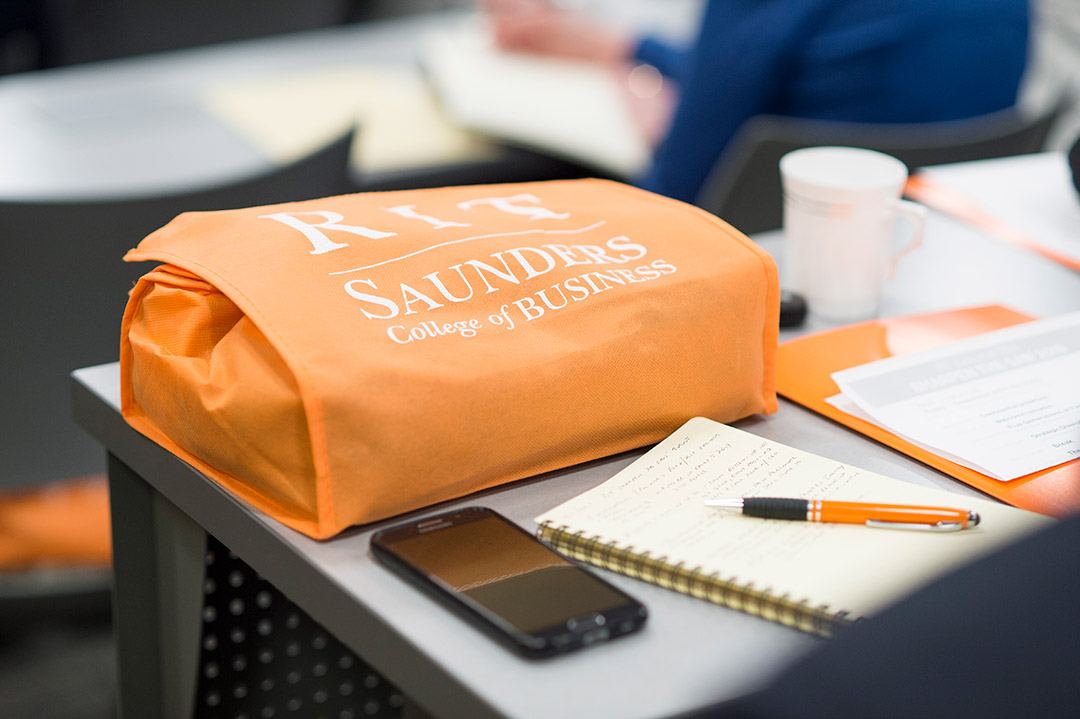 In an unprecedented decision, Rochester Institute of Technology's Saunders College of Business is now accepting applications for fall 2020 graduate education without standardized tests, including Graduate Management Admission Test (GMAT) and Graduate Record Examinations (GRE). The decision was made to benefit graduate school applicants facing uncertainty created by COVID-19 and the closure of standardized testing centers.

Applicants will be reviewed with the information submitted and may be requested to provide additional information or schedule an online interview. If Test of English as a Foreign Language (TOEFL) and/or International English Language Testing System (IELTS) are not available for international applicants, RIT will accept the Duolingo English test* for 2020 applications. Students admitted with Duolingo scores will take an additional English test at RIT.

Scholarships are also available for qualified students.
Find out more about Saunders College of Business programs at an upcoming webinar.

"Students and their families are dealing with so much uncertainty related to COVID-19," said Jacqueline Mozrall, Saunders College dean. "It is our hope to help ease some of this stress by providing incoming graduate students with support in the way of graduate admissions test waivers and additional scholarships. Faculty and staff at Saunders College are not only committed to providing an exceptional and relevant education that integrates business with technology, but also serve to reassure and assist our students whenever possible, particularly during this time."

Saunders College of Business has rolling admissions; applications can be submitted at any time. International students must apply no later than June 24 in order to leave sufficient time to secure a visa. For start dates of each Saunders College graduate program, go to Master of Business Administration and Master of Science degree comparison charts. Prospective students are also encouraged to register for an upcoming online graduate information session.
*Duolingo English Test option is only available for 2020 applicants