August 4, 2015
by Derrick Hunt
Saldinger honored for outstanding volunteer work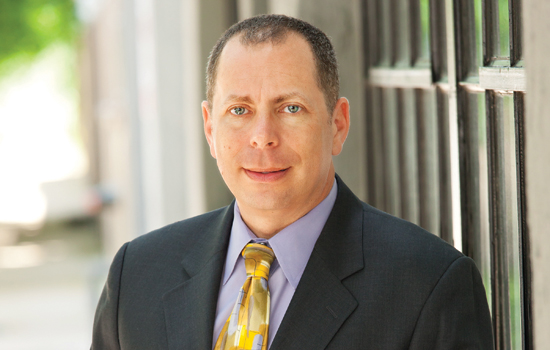 After co-helming one of the largest RIT alumni chapters for the last nine years and leading the charge on two Big Shot projects, Scott Saldinger '91 (film and video) will see his extensive volunteer work recognized.
Saldinger will receive the RIT Volunteer of the Year award at the Presidents' Alumni Ball on Oct. 16 during Brick City Homecoming & Family Weekend.
The passionate alumnus was the driving force behind the 2013 Big Shot of Cowboys Stadium and the 2001 Big Shot of the Alamo. He has also served as co-president with Jennifer Neary '99 (hotel management) of the Dallas/Fort Worth RIT alumni chapter, which has grown to nearly 800 members, for the past nine years. Prior to his work with the Dallas alumni chapter, Saldinger was the president of the San Antonio alumni chapter.
"I'm just blown away by this. I'm not typically at a loss for words, but my surprise at receiving this award nearly rendered me speechless," said Saldinger, a 24-year veteran of the broadcast television industry.
"RIT has been an inspirational part of my life for a very long time. Receiving this is really about the chapters I've been able to lead and their support in participating and growing our alumni community. I'm fortunate we have such a great group in Texas. I couldn't do it without them."
This will be the first Brick City Homecoming Saldinger has attended since the event began more than a decade ago. Although Saldinger grew up in Henrietta, N.Y., he says he may have a hard time readjusting to the cold.
"If the engineering students could build a dome and keep campus at a balmy 78 degrees year-round, I think I would probably visit more."
Topics