Sandra Johnson to lead student affairs July 1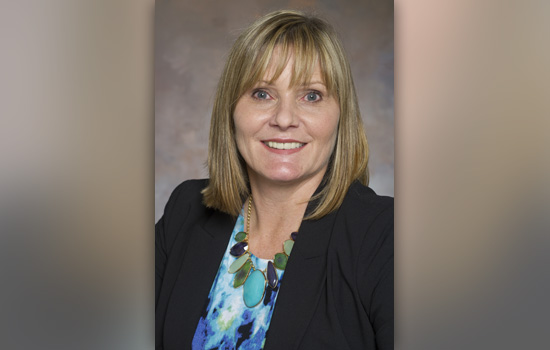 Sandra "Sandy" Johnson says that her nearly 25 years as a professional in higher education has afforded her the privilege of giving back. She recently spoke with University News communication specialist Scott Bureau about beginning her next chapter at RIT as senior vice president for student affairs. 

Question: Tell us about yourself.

Answer: I'll use an example from the series "This I Believe," which used to run on National Public Radio. I would say my "This I Believe" statement would include "to whom much is given, much is expected" and "always leave things better than you found them." I try to 
apply these beliefs to aspects of my professional and my personal life. I enjoy giving back and have never seen it as a chore; it's just what I like to do and I believe it is important.

Q: What are the greatest strengths you bring to RIT? 

A: Similar to fitness experts who stress the importance of strengthening your core muscles, as a leader I have found it is essential to have a set of principles that support my core values as a professional. I believe in developing others, seeking justice, nurturing excellence, promoting diversity, demonstrating compassion and embracing humor. My decisions are based on these principles. 

Q: How do you define student success?

A: It is my belief that a successful student is one who is actively engaged in his or her college experience, both in and out of the classroom. By doing so, students will develop greater awareness of personal and social responsibility, respect for self and others, integrity, ethics, leadership, diversity and commitment to their community. 

Q: What are some student affairs initiatives you would like to roll out here at RIT?

A: This is a difficult question to answer, as I have only just embarked on this road. Essential to the process of understanding how we at student affairs can enhance the student experience is first by listening; listening leads to learning. Learning about institutional history, tradition, mission, relationships, and internal and external factors are necessary to manage change and to plan for the future. During my first few months at RIT, I plan to take the time to listen, learn, analyze, seek input and then work collaboratively to plan for the future.

Q: What do you enjoy doing in your
 spare time?

A: In my life, there is no such thing as spare time. Nonetheless, in an attempt to balance the many demands in life, I try to dedicate time each day to providing encouragement to others and to reflect on my own actions in order to make tomorrow a better day.

Q: What is something about yourself that many people don't know?

A: You will learn this if you are sitting or
 standing to my right and wonder why I am
 not answering your question—it is because I can't hear you. I am deaf in my right ear.
---
Hometown: New York, N.Y. and
 before that Hauppauge, N.Y.

Education: Ed.D., University of Pennsylvania; M.Ed., Columbia University; BA, political science, 
State University of New York,
 College at Oswego.

Interests: Cooking, traveling, spinning, reading

Family: Husband, Andy; sons, Caleb (14), Daniel (12); black Labrador retrievers, Charlotte and Brittany

Topics