Sandra Johnson named senior VP for Student Affairs
Seasoned administrator comes from Hofstra, starts new post July 1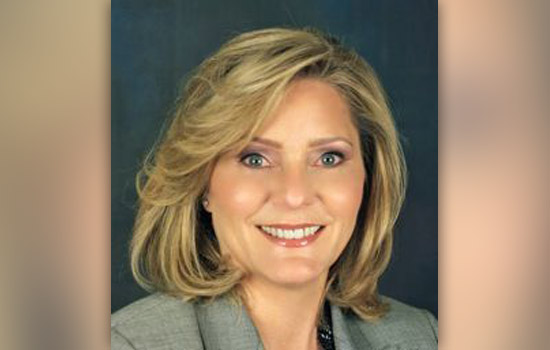 Sandra S. Johnson has been named Rochester Institute of Technology's new senior vice president for student affairs.
Johnson, chosen after a nationwide search, is expected to begin her new role July 1.
"I am very excited to be joining RIT, a university that puts great emphasis on providing exceptional academic and campus life opportunities for its students," Johnson said. "I look forward to working with the Student Affairs team and building on their many successful programs for students."
RIT's senior vice president for student affairs oversees a $25 million annual budget and a staff of more than 200 people in the university's Student Life, Wellness, Student Learning and Athletics departments. The office serves students in RIT's nine colleges, a diverse population of more than 15,000 undergraduates and 2,900 graduate students from all 50 states and more than 100 countries, including more than 1,300 deaf and hard-of-hearing students at its National Technical Institute for the Deaf.
"We are very pleased to have Dr. Johnson joining our team as senior vice president for student affairs, a role that is important to this university, and to the success of our students," said RIT President Bill Destler. "She has a demonstrated record of success in similar roles at other universities. I am confident she will bring to RIT the creative and managerial skills, as well as the collaborative spirit needed to effectively advocate for students, advance university goals and foster a multicultural, diverse environment."
Johnson comes to RIT having served for nearly eight years as vice president for the Division of Student Affairs at Hofstra University. Her previous work experience also includes an eight-year stint as associate dean in the Division of Student Affairs at Columbia University and eight years as associate dean in the Office of Student Life at Barnard College. She holds a Doctorate of Education from the University of Pennsylvania, as well as a Master of Education from Columbia's Teachers College and a Bachelor of Arts in political science from State University of New York, College at Oswego.
Johnson was chosen for the position by a 16-person search committee of students, faculty, staff and trustees — headed by James Watters, RIT senior vice president of finance and administration. She succeeds Mary-Beth Cooper, who left in August 2013 to become president of Springfield College.