Saunders College professorship facilitates 'unlikely' interdisciplinary research relationships
Professor Victor Perotti is at the helm of this unique undertaking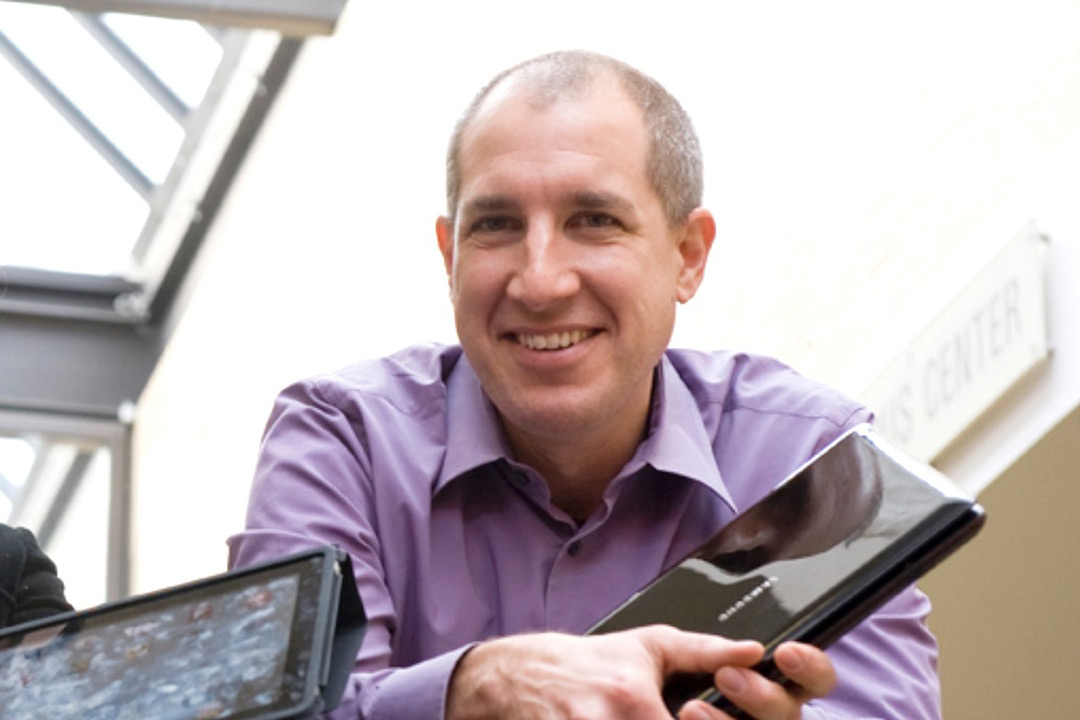 A. Sue Weisler
Victor Perotti is no stranger to RIT, having worked as a faculty member in Saunders College of Business since 1997. But he also strives to create, innovate, reinvent and explore new opportunities as is defined in his latest role as The Benjamin Forman Collaborative Research Professorship. In this position, Perotti acts as a facilitator for research alliances that benefit students and faculty that find value in building a portfolio around unique interdisciplinary partnerships. 
"Saunders College has three endowed research professorships; two of them target more traditional academic research and are deeply embedded in one domain, looking to advance our research knowledge about a particular topic," explains Perotti, who has led RIT's popular management information systems program since 2013. "The Collaborative Research Professorship is intended to promote interdisciplinary work within Saunders and across campus. It involved all of us working with many stakeholders to achieve successful interdisciplinary project work."
Perotti explains that these stakeholders are students working with faculty to conduct research, external funding agencies of all kinds, corporate partners, and faculty from across campus.
He has a demonstrated record of collaborative work across the university, including alliances with the National Technical Institute for the Deaf, Golisano College of Computing and Information Sciences and College of Liberal Arts, among others, as well as external organizations like National Science Foundation, Knight Foundation and SAP Corp.
"My hope is to take the business of developing research partnerships to the next level, drawing in faculty and junior faculty," he adds.
As an example, Perotti is collaborating with Andrea Hickerson, a professor in the College of Liberal Arts, on research related to the ethics behind artificial intelligence and journalism and how algorithms shape journalistic coverage. He is also a part of a new collaboration between Saunders College, RIT's Center for Cybersecurity, and corporate partners.
Jacqueline Mozrall, dean of the Saunders College, is looking forward to the possibilities associated with Perotti's new role.
"Vic has a demonstrated record of collaborative research across disciplinary boundaries," she said. "He continues to be motivated to seek out, and create, interdisciplinary faculty and student research collaborations across various disciplines, including technology, design, and the social sciences, aimed at addressing today's relevant business challenges."
As for Perotti, he is open to ideas for projects and is happy to serve as a conduit, pulling together teams to tackle the interdisciplinary initiative.
"The concept of collaboration among colleges and departments truly is distinctive and makes RIT a special place to work, learn and grow."
Topics