Seminal Black Arts author Amiri Baraka visits RIT Dec. 13
Event includes performance of Obie Award-winning play 'Dutchman'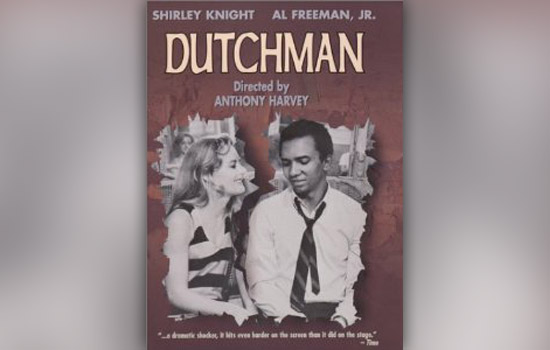 Amiri Baraka, the noted poet, playwright, and leading figure in the Black Arts theatrical and literary movement of the 1960s, will present a master class on the craft of creative writing and be present at a performance of his award-winning play Dutchman at Rochester Institute of Technology on Dec. 13.
The master class will be held from 4 to 6 p.m. in the 1510 Lab Theater in Lyndon B. Johnson Hall at RIT's National Technical Institute for the Deaf. It is aimed at assisting individuals interested in the art of writing poetry, fiction, and creative nonfiction and will include Baraka's thoughts on 50 years as a poet and author.
The play, performed by the theater troupe Many Voices and co-produced with the Maplewood Performing Arts Centre, begins at 7:30 p.m. in the 1510 Lab Theater. It will be followed by a discussion with the cast and crew and brief remarks by Baraka on the piece's continued relevance in modern society. Both events are free and open to the public.
"Amiri Baraka's searing portrait of a doomed interracial romance is as provocative now as it was when Dutchman was originally released during the height of the Civil Rights Movement," notes Vincent Golphin, assistant professor of creative writing and organizer of the RIT events. "We are honored to have a writer of Baraka's stature come to campus to share with our students and get his perspective on this important drama. His insights will provide important knowledge on both the craft of writing and the political and cultural impact of race in America."
Dutchman debuted in 1964, received the Obie Award for outstanding off-Broadway play, and was made into a feature film in 1966. It has been sighted as the first major work of the Black Arts movement and has been named as an influence by numerous writers, including Malcolm X.
Over a five-decade career, Baraka's dramas, poetry, and jazz criticism have earned him international acclaim and numerous honors including the American Book Award, the PEN-Faulkner Award, the Langston Hughes Medal, and the National Endowment for the Arts Poetry Award.
"The great, authentically American contribution to world culture is jazz and Baraka is our greatest, most authentic jazz-poet," says Sam Abrams, professor emeritus of English at RIT and a noted poetry scholar. "He is a cultural force of immense importance."
Baraka's visit to campus is sponsored by Poets and Writers Inc. with public funds from the New York State Council on the Arts. Additional funding is provided by RIT's Department of English, Department of Fine Arts, Office of Special Projects, Office of Student Affairs, NTID's Department of Performing Arts, and private donations through Many Voices Productions.